⏲ TL;DR VERSION:
🤝I help content creators create more money-making content, faster
🙈 Die-hard introvert (that's why I run a faceless personal brand)
💌 I have a daily newsletter for ambitious creators
✍️Top writer in several Medium dot com categories (Productivity/Entrepreneurship/Creativity/Notetaking…)
🎙 Host of a weekly podcast where I've interviewed top marketers like Ben Settle, best-selling authors like David Kadavy, and productivity gurus like Tiago Forte.
🗃 Use a hybrid notetaking system inspired by the Zettelkasten methodology to come up with unique ideas and create all of my content faster (blogs, courses, you name it)
💰14+ years of online marketing experience: SEO, copywriting, course creation, email marketing, funnel building,…
🤖 Enjoy working with robots rather than VA's: this is why I heavily use automations to get rid of the pesky recurring tasks
🎻 LONGER VERSION:
Hi, I'm Matt Giaro
I help experts and creators monetize their expertise through online content.
My Journey
I created my first niche website back in 2010 when you could position yourself on Google with shady marketing tactics (and when the cost to earn a customer was peanuts.)
I also started two separte ecommerce businsses and took one of them to a 6 figure income in about 18 months before burning out.
Ecommerce was never where my heart was.
As a lifelong learner, what I always loved was learning and sharing.
That's why in 2012 I dived headfirst into the world of selling online courses and coaching.
Little did I know that the road ahead wouldn't be a smooth one.
For years, I faced countless challenges and setbacks.
I launched courses that never sold (even with a trial period of $1). I built email lists that I barely monetized.
I stumbled, made mistakes, and hit roadblocks that seemed insurmountable. It wasn't the glamorous success story you often hear about on social media.
But it was during those moments of struggle that I learned the most valuable lessons.
I refused to give up. I invested my time, energy, and resources into mastering the art of monetizing online content. And guess what? It paid off—literally.
But this all came at a cost: the cost of by back.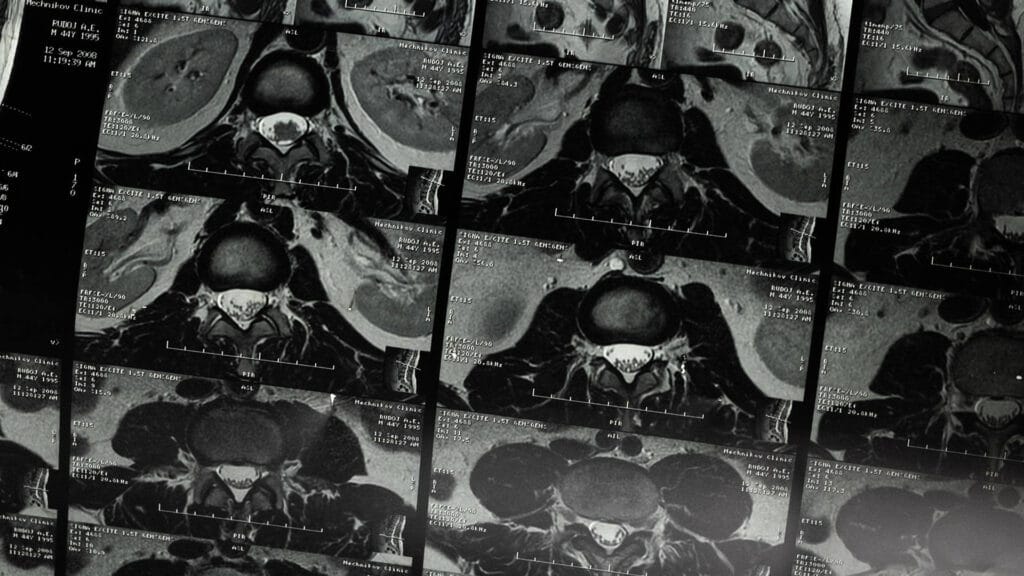 In 2014, I started having a bad pain in my back that went all the way to my foot.
At first, it made it hard for me to sit.
But soon, it got so bad that I couldn't even stand or walk without feeling a lot of pain.
One day, the pain got really bad.
My friend had to drive me to the hospital, and I had to lay down in the back of the car because sitting up hurt too much. At the hospital, the doctors told me that a part of my back, the L5 S1 disc, was squished.
They said I needed surgery right away to fix it.
Thank God, I only left with a tingling left foot and an incapacity to sit more than 3 hours straight on a chair on good days.
That's when I started to realize that I need to find out systems to create content, faster.
And those are the systems that I'll share with you.
Today, I make a full-time living from my content creation endeavors, generating over $1 million in course sales and creating more than 60 courses while working only a few hours a day.
I'm also a top-writer on Medium and contributed to one of the biggest publications like The Startup, Better Marketing, The Writing Cooperative and Entrepreneur's Handbook.
Are You Overwhelmed By What To Do To Succeed?
Now, let's talk about the elephant in the room—the overwhelming noise in the online content space. It seems like everyone has their own secret formula for success, promising overnight riches and effortless results. But let me burst that bubble for you.
Most of these claims are nothing more than smoke and mirrors.
They're designed to lure you in with shiny opportunities that fade away as quickly as they appear.
It's time to cut through that noise and focus on what truly matters: building a sustainable and profitable content creation business.
Real Results, Not Empty Promises
Here's the harsh truth—I've seen countless aspiring creators fall victim to the hype.
They invest their time and money into empty promises, only to end up frustrated and disillusioned. But not you. I'm here to guide you away from those traps and provide you with the real strategies that actually work.
What Makes My Approach Unique
Most creators only teach you one aspect of content creation. They show you to grow on Twitter, or create a Youtube channel.
But there's more into content creation than amassing social love and subscribers.
You need a holistic system. Not just followers.
Introducing the "ABC" Framework: Attract, Build, Convert
Building a successful content creation business requires a clear roadmap. That's where my unique "ABC" process comes in. It's a proven framework that helps you navigate the complexities of attracting the right audience, building strong connections, and converting them into paying clients.
First, we'll focus on Attracting the right audience with your content. With my background in online course creation and coaching, having generated over $1 million in course sales and creating more than 60 courses, I understand what it takes to captivate your ideal audience and keep them engaged.
Next, we'll work on Building a solid relationship with your audience. I've honed my expertise in nurturing connections, fostering engagement, and creating a vibrant community around your content. Trust and authenticity will be at the core of every interaction.
Finally, we'll show you how to Convert that engaged audience into paying clients. Drawing from my own experiences in monetizing knowledge and expertise, I'll share effective ways to turn your passion into profit, whether through coaching services or creating digital products like courses and books.
Let's Rewrite Your Success Story
Together, we'll rewrite the narrative and create a success story that's unique to you.
I won't just throw generic advice your way and hope for the best. Instead, I'll provide you with personalized guidance, tailored to your strengths and passions. With my extensive background in selling online courses and coaching, I have accumulated a wealth of knowledge and expertise to guide you on this journey.
So, are you ready to rise above the noise and build a content creation business that truly lasts? Join me on this exciting journey by signing up for my daily emails.
Each day, you'll receive valuable tips, actionable steps, and the motivation you need to take your expertise and turn it into a profitable venture.
Remember, this isn't just about making a quick buck. It's about leaving a lasting impact, making a difference in the lives of others, and building a legacy that you can be proud of.
Let's embrace the challenges, learn from the setbacks, and create something truly remarkable together.
🚑 HOW I CAN HELP YOU:
Starting at $500
🤝
One-on-One coaching
(You can reach out via email to learn more. You can find it in the footer below👇)