How to set up a your WordPress Website
INCREASE YOUR VISIBILITY,
BOOST YOUR CREDIBILITY,
GENERATE MORE SALES!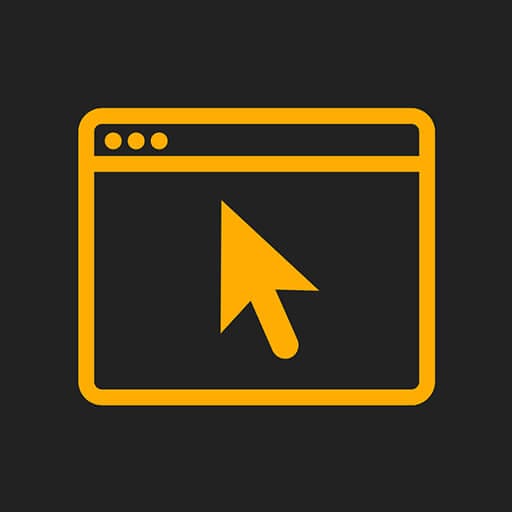 Dear Friend & Subscriber,
If you're a creator and want to know how to set up your WordPress site to increase your visibility, boost your credibility, and generate more sales, then this page will show you how.
Can You Relate?
👉 You'd like to create your website on WordPress but don't know where to start
👉 You're tired of handling contradictory information online when it comes to what to do, and what tools to choose
👉 You're not a coder nor a designer yet you'd like to learn how to use WordPress the right way as a creator
👉 You're afraid of setting up the wrong system (and thus losing days or even weeks trying to fix your mistakes by yourself or hiring an expensive or incompetent third party provider to do it for you!)
👉 You tend to overthink, are overwhelmed and have a hard time making a decision about how to set up your WordPress website
👉 You're procrastinating because you don't know exactly how to get started
If the answer is "yes" to any of the above,
read this page carefully.
While most content creators focus on social media…
Your audience is "googling" you before doing business with you!
And what do the search result look like?
Where can they sign up for your email list?
Where can they see everything you have to sell?
It's definitely NOT on a Social Media profile!
The easiest way to show up for your name (unless your name is John Doe), is to have your website!
WHY TO CHOOSE WORDPRESS FOR YOUR WEBSITE?
Simply because WordPress runs on one-third of all the websites on the internet.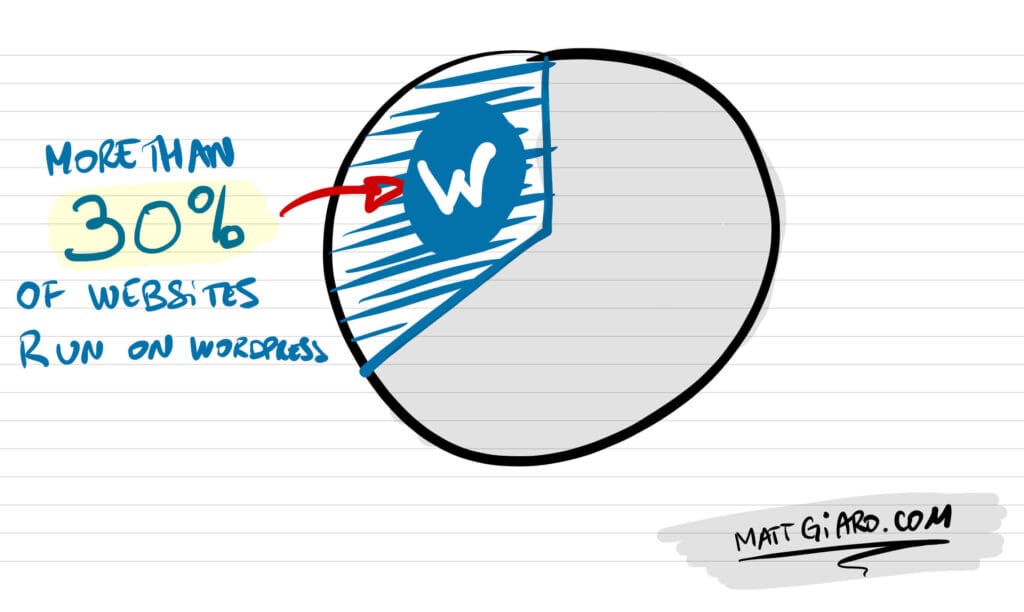 It does not require you to learn how to code… And you'll work in an environment that is built to last.
I'm not a huge fan of "new" tools that may vanish from one day to the next.
For the simple reason that the switching costs are just too high.
Think of your website as a car.
WordPress gives you a powerful engine to run your website on.
But an engine is not enough to have a functional car.
You need the body parts, the steering wheel, and a gazillion other components.
In short: setting up a WordPress site is not enough.
There are still many variables that you have to find out on your own.
Some questions you may asking yourself:
➡️ Where to host your website?
➡️ What themes and plugins to choose?
➡️ How to make sure to effectively secure your WordPress installation? (Everything popular gets hacked).
➡️ How to make sure you design your website the right way?
Before answering those questions…
HERE ARE THE 3 GOLDEN RULES TO CREATE YOUR WEBSITE WITH WORDPRESS
Every great website obeys to those 3 rules: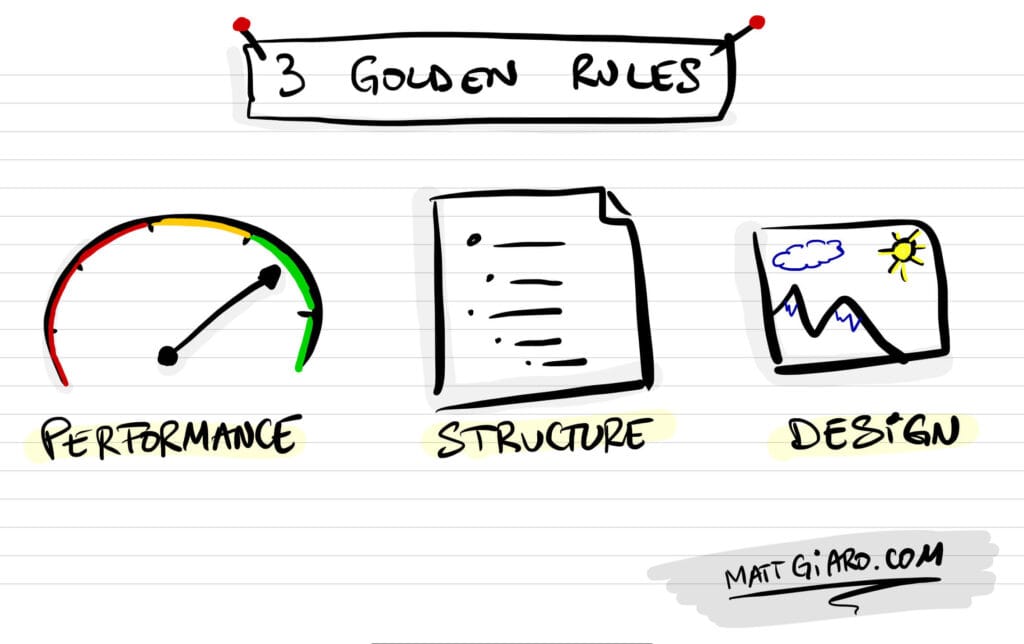 All this is nice on paper, but how do you actually get started?
What system do you need to put in place so that everything works smoothly and is humanly manageable?
🤫 SECRET #1: PERFORMANCE
Humans are impatient. Especially today.
47% of customers expect a website to load in 2 seconds or less.
And a whopping 40% will abandon it takes longer than 3.
And given the fact that 30,000 websites are hacked each day and that 43% of cyber attacks target small businesses (like you and me)…
Your top priority should be having a fast and secure website built on strong foundations.
🤫 SECRET #2: DESIGN
Humans are visual creatures.
You probably know that an image is worth a thousand words. I could spend hours describing my home… but sending you a picture would probably do the job better and faster.
Your website is no different!
If your website looks clunky, it will backfire. The role of your website is to increase trust and perceived value. Not to make you look like an amateur.
And if you understand that 95% of marketing is perception… then you'll better get the design part right.
🤫 SECRET #3: STRUCTURE
The third is the structure: how easy is it to navigate through your site? Humans are wired to like things that work out of the box. This is why you see Apple products being so popular…
Unbox it, use it.
If it's hard to get the information your audience is looking for, they will close the window and go back on TikTok.
In plain English: You've lost their business.
When you understand those 3 golden rules, everything becomes clearer.
Now comes the question: how to apply these 3 rules to your website?
Especially when you're not a programmer or a designer.
Do you have the time to browse over 60,000 plugins?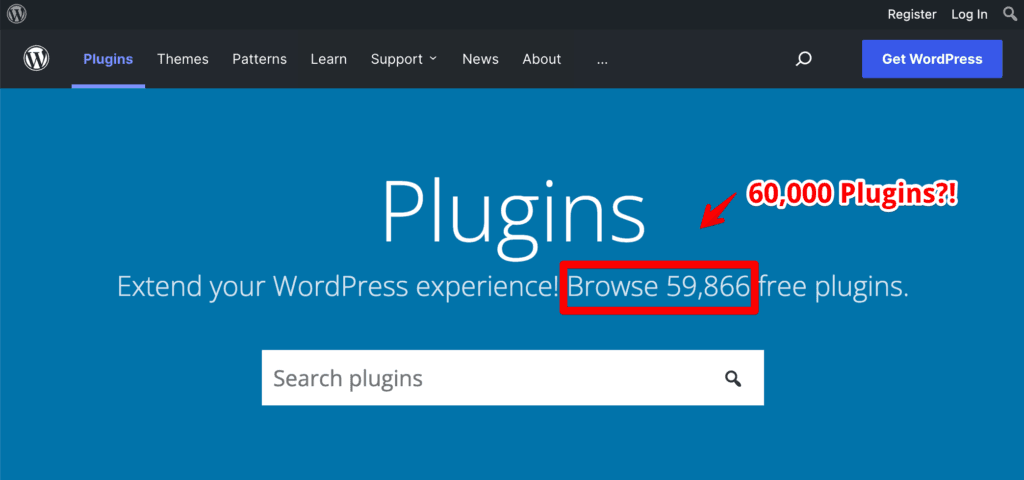 Or what about browsing 10,000 themes?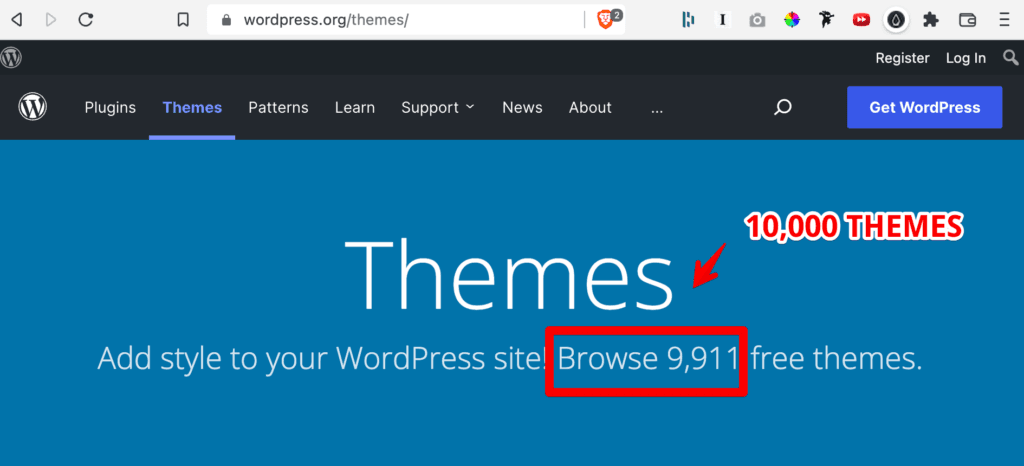 Trying to find things out yourself is playing the game on hard mode!
What would you say if you could pick my brain and if I could pass and package all my experience to get you started in as quick as 90 minutes?
This is the reason why I've created this new training called:
WORDPRESS FOR CONTENT CREATORS

A Self-Paced Online Course That will show you exactly everything you need to get started in 90 minutes from now…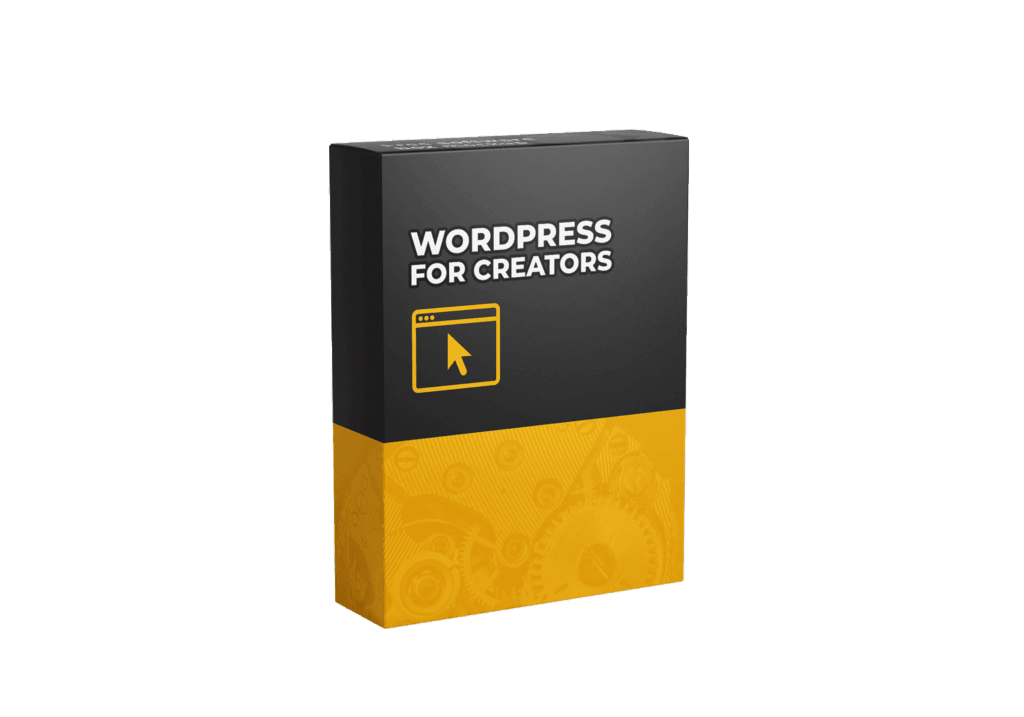 Here's some of what you'll learn inside the course:
👉 The exact plugins you need to use to secure, speed up, and make your website 100% safe and working
👉 How to optimize your WordPress for speed so that you don't lose your hard-earned visitors
👉 The subtle designing hacks I use to drastically improve the visual appearance of my website… without being a designer!
👉 How to make sure your blog is "SEO-friendly" without writing a single line of code
👉 The exact plugins that I use on my website (and why)
👉 The exact 3 tools that I use to speed up my website and make it blazing fast (2 of them are completely free)
👉 The pitfalls to avoid when choosing a web-host
👉 The exact number of clicks you need to optimize your website for
👉 How to choose the right hosting for your WordPress installation (And save a whopping 91.00% on your hosting costs!)
👉 The free tool you can use to speed up your website and make it load twice as fast while securing it from robot attacks… (This one does not take more than 5 minutes to set up)
👉 How to optimize your website for all devices easily and without hassle
👉 A simple trick to make sure the colors you use for your website are appealing
👉 Logo Creation 101: My stupid simple process (using free tools)
👉 Exactly how to structure your website: I dissect my homepage, menus, categories… (I'm walking you behind the scenes of my own website)
👉 How to optimize your website for almost EVERY visitor to make sure to make it profitable
👉 The exact pages you need to include on your website to avoid any legal issues (and that will give a nice shot to your credibility, too!)
👉 How to secretly leverage the millions of dollars spent by big tech companies (Apple and Google included!) and incorporate their findings into your website to make your site visually appealing on all devices
👉 And much more…
By the end of this Training:
✅ You'll know exactly how to create your website with WordPress
✅ You'll have a clear (and freakin' simple) roadmap to follow
✅ You'll know exactly what hosting, themes, plugins to choose (and most importantly: WHY to choose them)
✅ You'll be able to get started with the confidence of doing things the right way
✅ You'll have a stunning website for your business!
EVEN IF…
👉 You're just starting out
👉 You're completely lost
👉 You don't have a lot of time
👉 You're not a tech-savvy person
👉 You're not a designer
THIS TRAINING
WILL PAY FOR ITSELF WITHIN 48 HOURS
Let me ask you a simple question:
How much time, energy and money did you already lose in trying to get started?

At the best, days, weeks, or even months?

Okay. And how much is your time actually worth?
$20, $50, $100 / an hour…

Probably WAY MORE than the price of this course…
This course will help you save endless hours of frustration and allow you to build your website within just 48 hours, without having to go through all the guesswork alone and on your own.
🏅 100% RESULTS – GUARANTEED 🏅
I'm not going to offer you a boring money-back guarantee. Money back-guarantees are stupid and don't move the needle. I'm going to offer you something better… Yes:
TANGIBLE RESULTS!
If you're here, you have a problem and you want a solution. And I know that this course will help you. But don't take my word for it – try it for yourself for one FULL YEAR.
Put it into practice, and if you don't see results, I'll work with you personally 1 on 1 FOR FREE until you get there.
IF YOu're really serious…
There's simply NO WAY you can lose!
STOP WASTING YOUR TIME IN TRYING TO FIND EVERYTHING OUT BY YOURSELF…
Learn Everything You Need to Create Your Professional Website as a Creator With WordPress:
Full Access To The Video Course
For Only A One-Time Payment of $197
🔐 ✅ The checkout process is fast and secure
🤔 NOT SURE IF THIS COURSE IS FOR YOU?
Ask before you buy : matt[at]mattgiaro.com
You can expect an answer within 24 hours.