Generate a massive amount of FREE TRAFFIC, LEADS AND SALES on complete AUTOPILOT!
HOW TO GET HIGH RANKINGS ON GOOGLE IN as fast as 48 hours!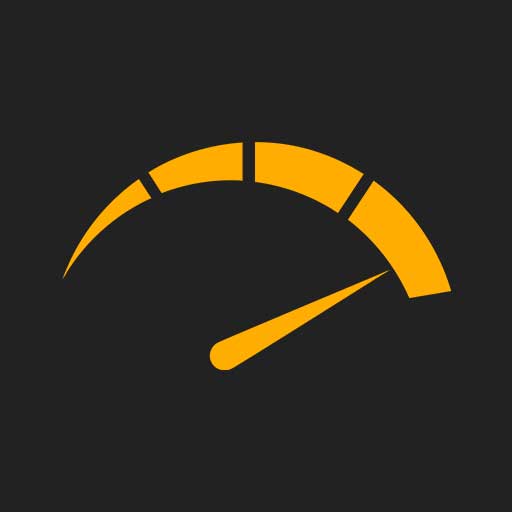 $200.00 DISCOUNT EXPIRES IN
Dear Friend & Subscriber,
If you'd like to rank your website on Google's first page to generate a massive amount of free traffic, leads and sales on complete autopilot, then this page will show you how.
The method you'll about to discover allows me to rank my website on…
⚡ PAGE 1 IN JUST 22 HOURS
👇👇👇
⚡PAGE 1 IN JUST 2 HOURS
👇👇👇
⚡PAGE 1 IN JUST 24 HOURS
👇👇👇
⚡ PAGE 1 IN JUST 4 HOURS
👇👇👇
⚡PAGE 1 IN JUST 23 HOURS
👇👇👇
⚡PAGE 1 IN JUST 5 HOURS
👇👇👇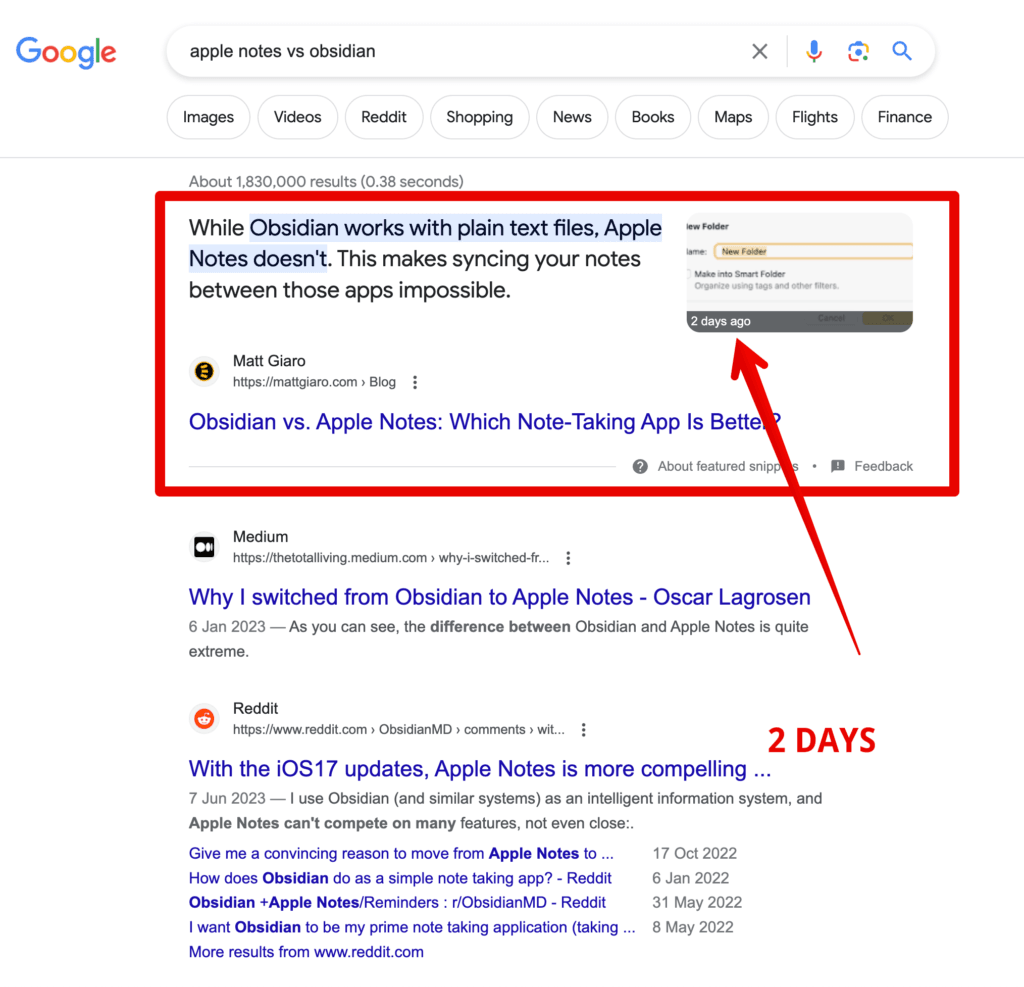 You're welcome to verify all those spots on your end with a Google search 🙂
Can You Relate?
👉 You want to rank your website on Google's first page
👉 You want to get more free traffic to your content so that you can build awareness and your email list for free.
👉 You want to build a lead generation system that runs on total autopilot
👉 You'd like a simple and prove process to follow so that you can rank your website on Google's first page to attract more visitors
👉 You're busy and don't have time for the full-time SEO clerk work. You want a simple method, that delivers results… fast!
If the answer is "yes" to any of the above,
read this page carefully.
Traffic is the lifeblood of any business.
And if you want to monetize your expertise, you need to build a constant flow of visitors who stumble across your content.
The reason is simple: Nobody can buy from you if they don't know you exist.
I like to think about my content strategy as a pipeline: i.e., long-term and not short-time results.
A solid traffic strategy is a pipeline that fuels business for months (or even years).
And to leverage FREE internet traffic, one of the best pipelines is… Search traffic.
According to WebFX:
93% of all online experiences start with search traffic.
That's a freakin' lot.
And when you know how to position your website on the top search results on Google, you're also building (almost) instant trust and credibility.
The reason is that the websites appearing at the top of the search results automatically get perceived as trusted and credible sources.
People trust Google search results.
Higher rankings positions you as a leader.
You'll also find better quality leads on Google than on social. The reason is that search traffic is about providing a solution to someone who's already looking for it instead of hijacking attention (like on social).
Yet, most creators abandon SEO because they've been told that it's too complicated and takes too long.
And that's good.
Because this gives you more space to craft a solid SEO strategy to build a new lead pipeline for absolutely free.
And this is exactly what I've been building over the past months. And the results are outrageous…
HERE'S HOW TO RANK ON GOOGLE'S FIRST PAGE
I've developed a simple system that is speedy and simple.
The most important ranking factors are:
The website itself
Keyword research
Content
Backlinks
If you think about it, there are 3 elements you can control at 100%.
And one, you can't.
The ones you can't control are backlinks.
But as you'll see inside the program…when you use this 'undercover' technique Google has no other choice than showing your website near the top (even if you don't have a single backlink).
All you need to do is focus (and master) on the 3 elements you can control…
And if you do, you'll win the game: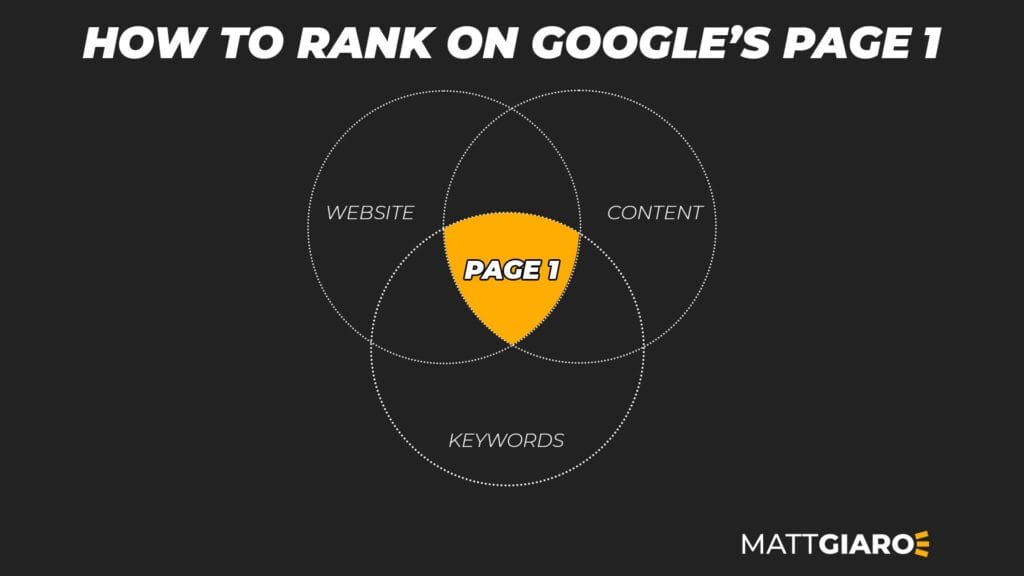 So let's focus on what you can control: Your website and Keyword research.
Let's dissect 'em together:
One of the keys to achieving higher rankings in Google is your website itself.
It goes back to:
Speed
Structure
Semantics
The second is the keywords you're targeting.
You see, most people look for high-traffic keywords.
That's a mistake.
Because most keywords are just too competitive.
You have no chance of winning.
But one of the keys to winning any battle… is to pick the right battles.
This is where most people get annihilated.
And the third factor is writing your content is such a way that is both compelling to the reader and to Google…
Now, this make seem a lot. But it's damn simple with the right methodology…
And over the past months, I developed a simple method to only snipe the right keywords… so that you can find untapped keyword opportunities to rank… BLAZING FAST.
I'm sharing the details of every step inside my new program called…
SPEED SEO™
The step-by-step process to rank your website on Google in as fast as 48 hours.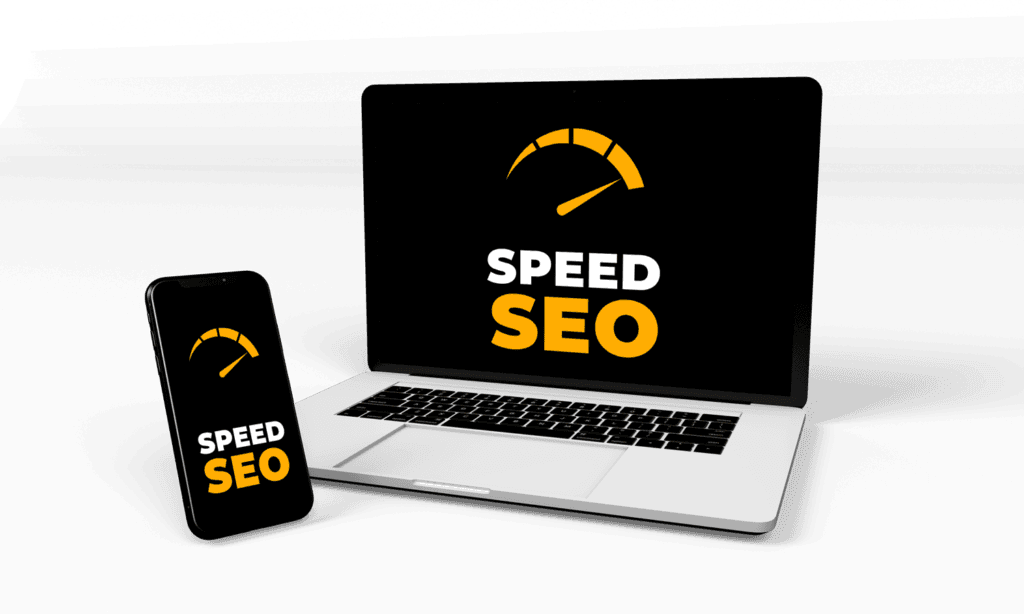 Here's some of what you'll learn inside the course:
👉 The Exact 3 Factors I Look for Before Even Thinking About Writing an article…to Be Sure That I'll Achieve High Rankings (Almost Guaranteed). Includes Also Real-Life Examples.

👉 Exactly How to Structure Your Articles to Achieve High Rankings on Google

👉 How to Use The Elevator Effect to Attract More Visitors to Your Website for Free (This Is by Far The Most Underrated Strategy That I See Almost Nobody's Talking about… Yet It Allows You to "Force" Google to Give Your Website a Long-Lasting Ranking Boost)

👉 How to Make Sure You Write The Best Piece of Content on The Internet to Ensure Your Article Will Drive Traffic for The Years to Come

👉 Exactly How to Write a Great Introduction That Will Hook Your Readers and Pull Them to Read Your Article (And Eventually Opt Into Your Email List)

👉 The Reason Why Longer Articles Don't Necessarily Mean Better Ranking (My Exact Methodology to Determine Your Ideal Article Word Count…)

👉 Exactly How to Make People READ Your Articles Without Necessary Writing MORE (The More People Read, The More It Boosts Your Rankings). In Fact, You'll See That It's Not Just About Writing… but How You Format Things and Make Them Appealing for The Eye So That Your Visitors Actually Enjoy Spending Time on Your Website

👉 A Simple Method to Almost DOUBLE Your Visitors Overnight

👉 The Exact Keyword Research Method You'll Ever Need to Find a Lot of Keyword Ideas You Can Write About for The MONTHS to come… (And Be Sure to Achieve HIGH Rankings Without Unnecessary Legwork)

👉 How to Create MORE Articles in LESS Amount of Time to Get Even More Traction (With Real-Life Examples)

👉 Exactly How to Write Your Blog Post Title to Ensure The Highest Click Rates

👉 A Ridiculously Simple (And Ethical) Way to Make People Opt Into Your Email List (Without Using Annoying Popups) – as This Is One of The Best List-Building Methods I've Ever Used Over The Past Decade, and It Responsible Alone for 6-Figure Online Courses Sales

👉 The One Mistake You'll Absolutely Avoid Like The Plague if You Don't Want to Tank Your Google Rankings.

👉 The Exact Way How to Comply With Google Guidelines to Ensure Having a Site That Will Generate Traffic for The Years to Come

👉 My Simple Site-Structure Strategy to Ensure Higher Rankings and More Visitors to Your Website.

👉 The "Uncomplicated" Way to Find Keywords and Evaluate Competition

👉 How to Get an (Almost) Infinite Amount of Google-Friendly Content to Create

👉 How to Learn Everything You'll Ever Need to Succeed With Your SEO Strategy

👉 My Complete "No Backlinks" Strategy to Rank on Google's First Page (Most of The Time, The First 3 Spots) Without Working on Creating a Single Backlink. Forget About Cold Pitching or Paying for Links!

👉 How to Find Keywords to Generate Traffic Even in The Most Crowded Niches

👉 How to Psychologically Prepare Your Visitors to Spend Money With You (Even if They Never Thought of Spending a Single Dime When They First Entered Their Query on Google)

👉 My "No Expensive" Keywords Tool Strategy. Why Purchasing Overpriced SEO Tools Is Useless to Make This Strategy Work

👉 My Completely Controversial and Counterintuitive Way to Approach Keywords With Almost NO Search Traffic (And Why Those Keywords Are The BEST to Target When You're Starting Out!)

👉 Why Word Count Is (Almost) Irrelevant to Rank on Google's First Page (In Fact, It Can Be Counterintuitive to Write LONGER Posts Just for The Sake of Writing More!)

👉 Why You Don't Need to Buy Expensive SEO Tools. (But if You Really Want to Buy Something, Take This ONE Tool at a One-Time Payment of $49 Bucks. but You'll See How to Rank Even Without Using It!)

👉 My (Almost) No Expansive SEO Tool Technique

👉 The "Navy SEALS Technique" to Be Sure to Get The Best Rankings in The Shortest Amount of Time

👉 The Step-by-Step Process to Appear on Google's First Page Within Hours…

👉 How to Position Your Website in HOT and RELEVANT KEYWORDS Your Most Hottest Prospects Are Really Looking for on Google as FAST as 120 MINUTES!

HERE'S WHY THIS PROGRAM WORKS:
SPEED SEO™ works so damn well because it relies on two simple things:
First, tapping into low competition keywords that are underserved
Second, producing the best piece of content available on the internet.
Here's what this exact method helped me achieve:
5,500 VISITORS
PER MONTH

IN JUST 8 MONTHS…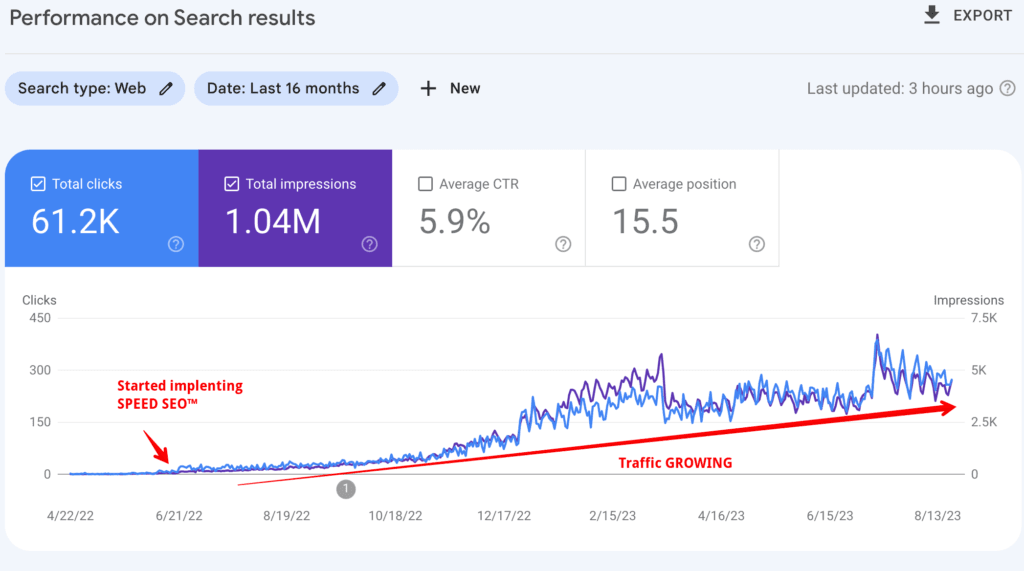 So now comes the question…
What would your business look like with THOUSANDS of NEW visitors
EVERY.
SINGLE.
MONTH?
By the end of this PROGRAM:
✅ You'll know exactly how to rank your website on Google's first page FAST!
✅ You'll be able to generate visitors and leads on autopilot
✅ You'll be able to attract more customers towards your products and service
EVEN IF…
👉 You don't have time
👉 You don't know where to start
👉 You have a brand new website
👉 Your website has no backlinks (and you don't want to build links)
👉 You've never wrote for SEO before (or tried to rank before but with no results)
🎁 SPECIAL BONUS #1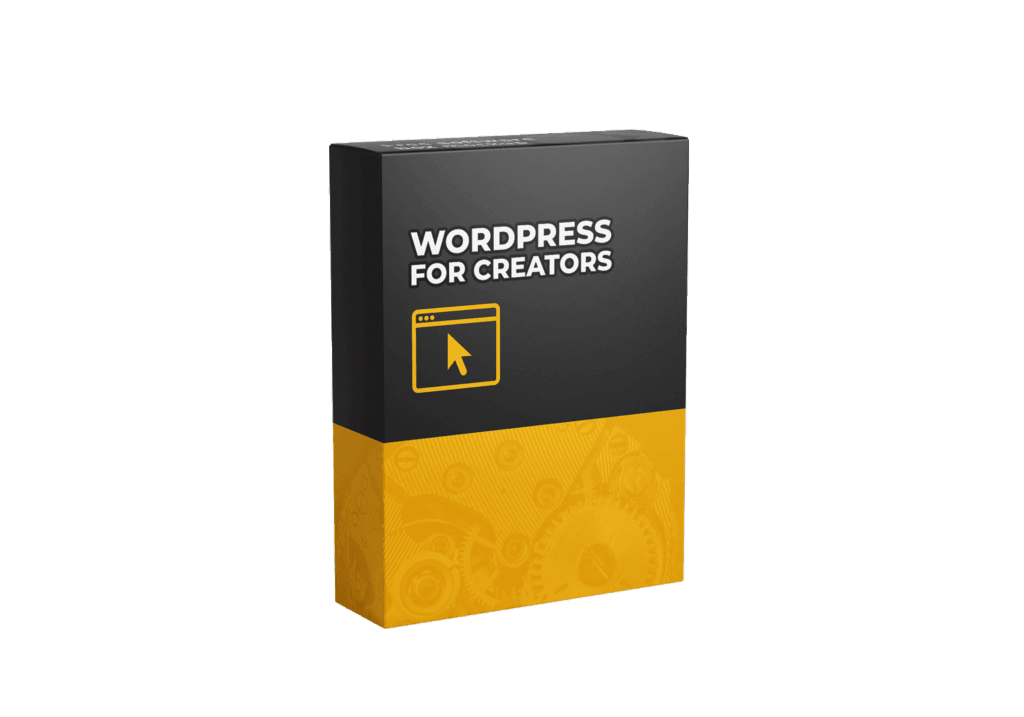 When you join the program you'll get my "WordPress for Content Creators" course to show you exactly how to set up your website to achieve fast rankings!
Some of what you'll discover in this course:
👉 The exact 3 tools that I use to speed up my website and make it blazing fast (2 of them are completely free) – This allows you to score a home run 100% at the Google Page Speed Test

👉 Which WordPress theme and hosting company to choose to make sure you get the most bank for your buck

👉 My 3-step process for optimizing your WordPress website so that you'll make a GREAT first impression on your brand-new visitors and they'll feel confident about your brand, opt in to your list, and ultimately BUY from you. Remember: you only have ONE chance to make a good first impression!
Value: $150
FREE IF YOU JOIN TODAY
🎁 SPECIAL BONUS #2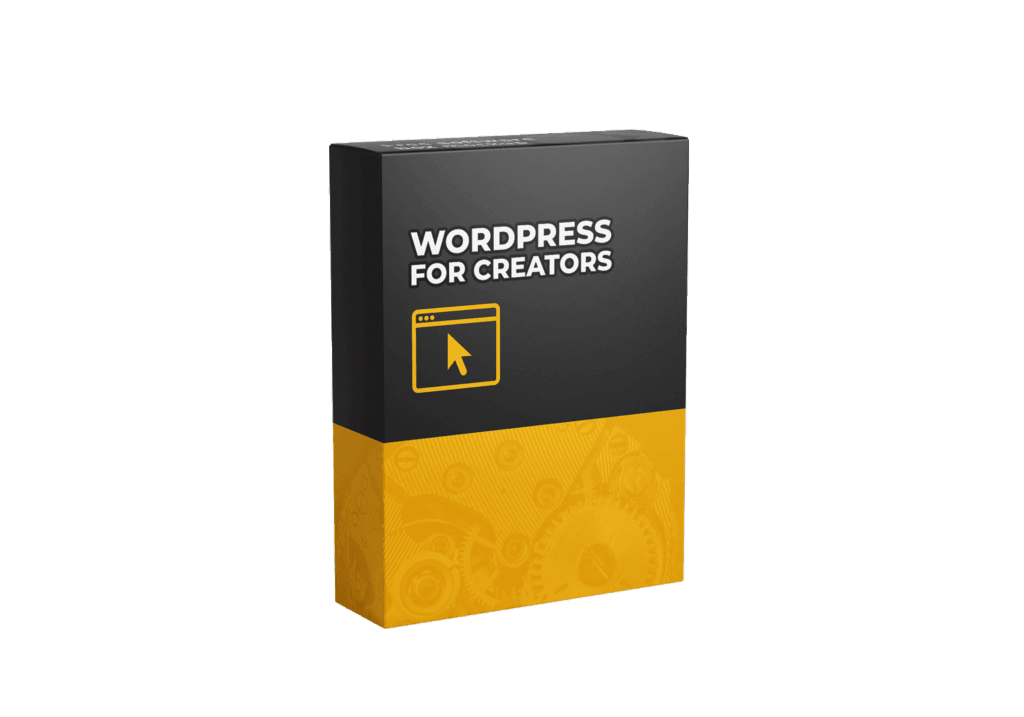 When you join the program you'll get my "ChatGPT SEO COURSE" course to show you exactly how to write articles that rank on page 1 using ChatGPT.
Some of what you'll discover in this course:
👉 The step-by-step process to use ChatGPT to write SEO content

👉 How to write an article that ranks in 15 minutes or less (instead of HOURS)

👉 Includes my own personal prompts to get your first article up in just a few minutes!
Value: $197
FREE IF YOU JOIN TODAY
THIS PROGRAM WILL SAVE YOU (& MAY ALSO MAKE YOU) THOUSANDS OF DOLLARS EACH MONTH!
The reason is simple: You won't need to spend a single DIME on ads.
According to WebFX, cost per click on Google Adwords in 2022 was around $1 – $2.
Let's do quick math:
If you want to generate 100 visitors per day, you'd end up paying Google as much as $3,000 to $6,000 EACH MONTH!

Now add to this that the free traffic you'll get with this program will help you build your email list… that you can then leverage to sell your products and services (and turn this free traffic into cash!)

How much is an automated lead-generation system like this worth to you?

And how much time did you waste in trying to get more eyeballs towards your content? And how much is your time worth?
You'll make the investment for this program back at LEAST 10 times…
JOIN SPEED SEO™ & RANK ON GOOGLE 1ST PAGE FAST!
PICK YOUR PLAN:
⚡️ PRO
$597
Instead of $797
INCLUDES:
🎓 Full Online Course
🔄 Lifetime Updates
📝 All the Bonuses
🤝 30 days Coaching with Matt personally
Includes:
→ 1*30-minute calls over Zoom (bookable within 30 days)
→ Email support to answer all your questions (for 30 days)
INLCUDES:
🎓 Full Online Course (Value $397)
🔄 1-Year Updates
📝 All the Bonuses:
– WordPress For Content Creators Course (Value $197)
– Bonus ChatGPT module to crank out articles that rank in 15 minutes (Value $197)
💎 DELUXE
$997
Instead of $1,497
INLCUDES:
Everything in the ⚡️ PRO plan
PLUS:
→ 60 days coaching instead of 30.
→ Total of 4 * 30-minute calls over Zoom
→ 2 months Email support
🛡️📈 IRON-CLAD "RANK ON PAGE 1" GUARANTEE
Get results or your money back.
(T&C applies to prevent fraud.)
HIT PAGE #1
100% MONEY BACK GUARANTEE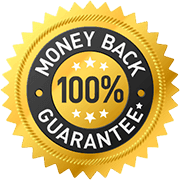 Put the system to the test.
Watch and apply the course for a FULL YEAR.

If after putting this course into practice you aren't able to rank on Google's first page I'll work with you for FREE to get you there.
And if nothing works out and you've been relentlessly following my instructions, then I'll happily refund all your money.
********** FAQ **********
🙋 Do I need to invest in expansive SEO tools?
Nope. All research methods I use are free.
🙋 Can I benefit from this course even if I don't have a website (or a brand new website)?
Absolutely. In fact, it might be even better. The reason is that you'll start on the right foot from day one. However, your results may take a little bit longer. (I always like to give a 6-month runway for brand-new websites)
🙋 Do I need any prerequisites or skills?
No. But you should:
1- Enjoy writing (because SEO is all about writing)
2- Having a niche with a expertise in (This course is not about how to pick a niche or build expertise.)
🙋 Do I need a WordPress website?
It depends. WordPress is the safest bet and it's the platform I recommend. Ghost does the job. Squarespace may do it too. But certainly not WIX.
Anyhow, if you want to start with WordPress to get things right, the free bonus course will help you ste-by-step. (Following my surgical instructions on how to do it with my free bonus course.)
🙋What if I'm a total tech-noob?
I got you covered. You'll access a bonus course to get started on the right foot.
🙋 Why's SPEED SEO™ so cheap?
The reason is that I want to help as many people as possible to get results so that I can build up a collection of case studies… and ultimately charge what this course is REALLY worth in the future.
🙋Any other questions?
Send them over by replying to any email that lead you to this page (at least 24 hours BEFORE the deadline)
WHAT OTHERS SAY:
⭐⭐⭐⭐⭐ 4.8 / 5 (based on 121 students)
🤔 NOT SURE IF THIS COURSE IS FOR YOU?
Ask before you buy : matt[at]mattgiaro.com
You can expect an answer within 24 hours.
JOIN SPEED SEO™ & RANK ON GOOGLE 1ST PAGE FAST!
PICK YOUR PLAN:
⚡️ PRO
$597
Instead of $797
INCLUDES:
🎓 Full Online Course
🔄 Lifetime Updates
📝 All the Bonuses
🤝 30 days Coaching with Matt personally
Includes:
→ 1*30-minute calls over Zoom (bookable within 30 days)
→ Email support to answer all your questions (for 30 days)
INLCUDES:
🎓 Full Online Course (Value $397)
🔄 1-Year Updates
📝 All the Bonuses:
– WordPress For Content Creators Course (Value $197)
– Bonus ChatGPT module to crank out articles that rank in 15 minutes (Value $197)
💎 DELUXE
$997
Instead of $1,497
INLCUDES:
Everything in the ⚡️ PRO plan
PLUS:
→ 60 days coaching instead of 30.
→ Total of 4 * 30-minute calls over Zoom
→ 2 months Email support
🛡️📈 IRON-CLAD "RANK ON PAGE 1" GUARANTEE
Get results or your money back.
(T&C applies to prevent fraud.)