OBSIDIAN 80/20 COURSE
LEARN TO USE OBSIDIAN EFFECTIVELY
IN JUST 1 HOUR!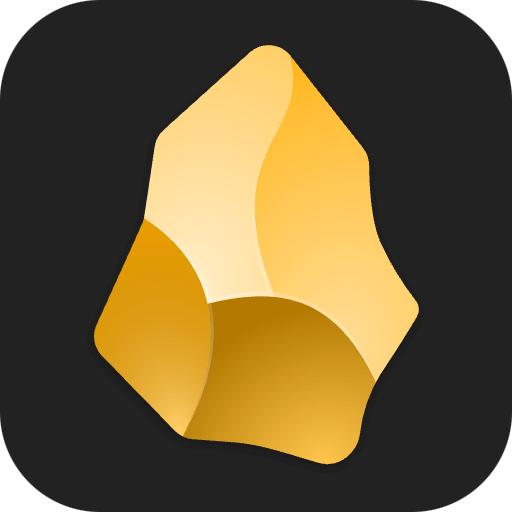 CAN YOU RELATE?
👉 You're don't have the time (nor the energy) to spend the next weeks figuring out how to make Obsidian work for you
👉 You're tired of watching video after video about Obsidian without being able to "make it work" for you?
👉 You may have already installed Obsidian but aren't using it
👉 You can't get yourself familiar with the Obsidian interface
👉 You're overwhelmed with all the information about Obsidian out there and with all the complicated workflows shared by others online…
👉 You're not a coder (nor want to become one) but still want to use Obsidian to take notes and see connections between your ideas and get the most out of your notes…
If you answered "yes" to any of the questions above,
then read this page carefully.
If you can give me only one hour of your time I can show you exactly how to make Obsidian work for you!
Most Obsidian features are useless bells and whistles.
I boiled everything down to the 20% that you'll probably ever need.
And I've distilled it into my video online course cleverly named "Obsidian 8020″…
BY THE END OF THIS OBSIDIAN COURSE:
✅ You'll know exactly how to get started Obsidian the right way.
✅ You'll never be bogged down by complicated workflows that hurt your head and require to spend more time on understanding Obsidian rather than using it.
✅ You'll THINK BETTER and MORE CLEARLY because this system is going to relieve the floating anxiety in the back of your head…
✅ You'll finally going to experience the TRUE CREATIVE POTENTIAL of using your notes with Obsidian
This course is not theoretical stuff.
I'm using what I'm going to teach you day in, day out.
You're going to build a system that will last for you forever since Obsidian uses plain text files to store your notes…
THIS SHORT

60-MINUTE

COURSE WILL SHOW YOU HOW TO GET THE MOST OUT OF OBSIDIAN…
TO GET STARTED THE RIGHT WAY
– BLAZING FAST 💨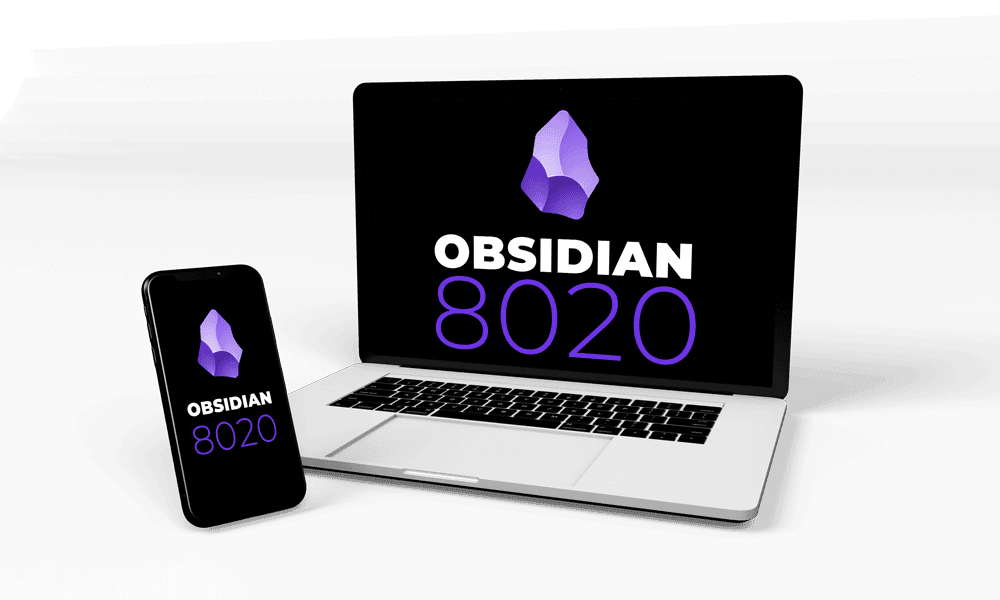 ✋ But before going further
let me warn you:
This self-paced online video course is short on purpose.
In fact, I've called it "Obsidian 80/20".
It's meant to cut through the noise and get you started within just 60 MINUTES from now.
My goal is to show you how master all the basics you'll ever need, so that you can actually spend MORE TIME ON YOUR NOTES…
So if you're looking for complicated workflows or productivity shiny wizardry… then please DON'T BUY!
---
Here's some of what you'll learn inside the course:
👉 How to set up obsidian the right way
👉 how to navigate obsidian like a pro (quickly and fast)
👉 How to sync your notes across all your devices
👉 What to do you if you plan to use the free version of obsidian
👉 How to master obsidian's editor in just 6 minutes
👉 Hacks and Hidden "Features" to make A Smooth workflow
👉 Why and how to use templates
👉 How to Classify Your Notes and folders in obsidian (My recommandations)
👉 How to structure your vault effectively
👉 A simple 4-minute workflow
👉 The Reason why there is no need in making obsidian Complicated
👉 How to retrieve your notes… Fast (most of the time in less than 4 seconds – depends on how fast you type)
---
The real question is:
How much time did you already lose in trying to make Obsidian work for you?
And how much is your time actually worth?
$20, $50, $100 / an hour … or even more?
Giving the fact that this course will help you save endless hours of frustration…
It will probably pay itself back quickly.

What Do You Have to Lose to Give This Obsidian Course a Try?
The Answer: NOTHING!
And Here's The Proof:
🏅 100% RESULTS – GUARANTEED 🏅
I have total confidence that this course will help you learn how to use Obsidian.
But don't take my word for it – try it for yourself for one FULL YEAR.
If after putting this course into practice you still don't know who to get started with Obsidian, I'm going to help you personally to get you started on the right foot.
IF YOU'RE DEAD-SERIOUS, THEN
There's simply NO WAY you can lose!
Any questions before joining the course?
[email protected]
(I reply usually within 24 hours, most of the time even less!)
JOIN TODAY
FOR ONLY $50
$20
One-time payment. No rebills whatsoever.
Use coupon PARETO30 at checkout:

Don't procrastinate: I reserve the right to raise the price or de-activate the coupon at any moment without any prior notice.
WHAT OTHERS SAY ABOUT THIS OBSIDIAN COURSE:


---
Ray Barros from tradingsuccess.com
Professional trader, Fund manager, Author, and Educator
GET INSTANT ACCESS TO THE FULL COURSE:
FOR ONLY $50
$20
One-time payment. No rebills whatsoever.
Use coupon PARETO30 at checkout:
🤔 NOT SURE IF THIS COURSE IS FOR YOU?
Ask before you buy : matt[at]mattgiaro.com
You can expect an answer within 24 hours.