HOW TO MAKE MORE MONEY AS A WRITER WITHIN THE NEXT 90 DAYS
The easiest way to build an audience from scratch and generate income writing about your expertise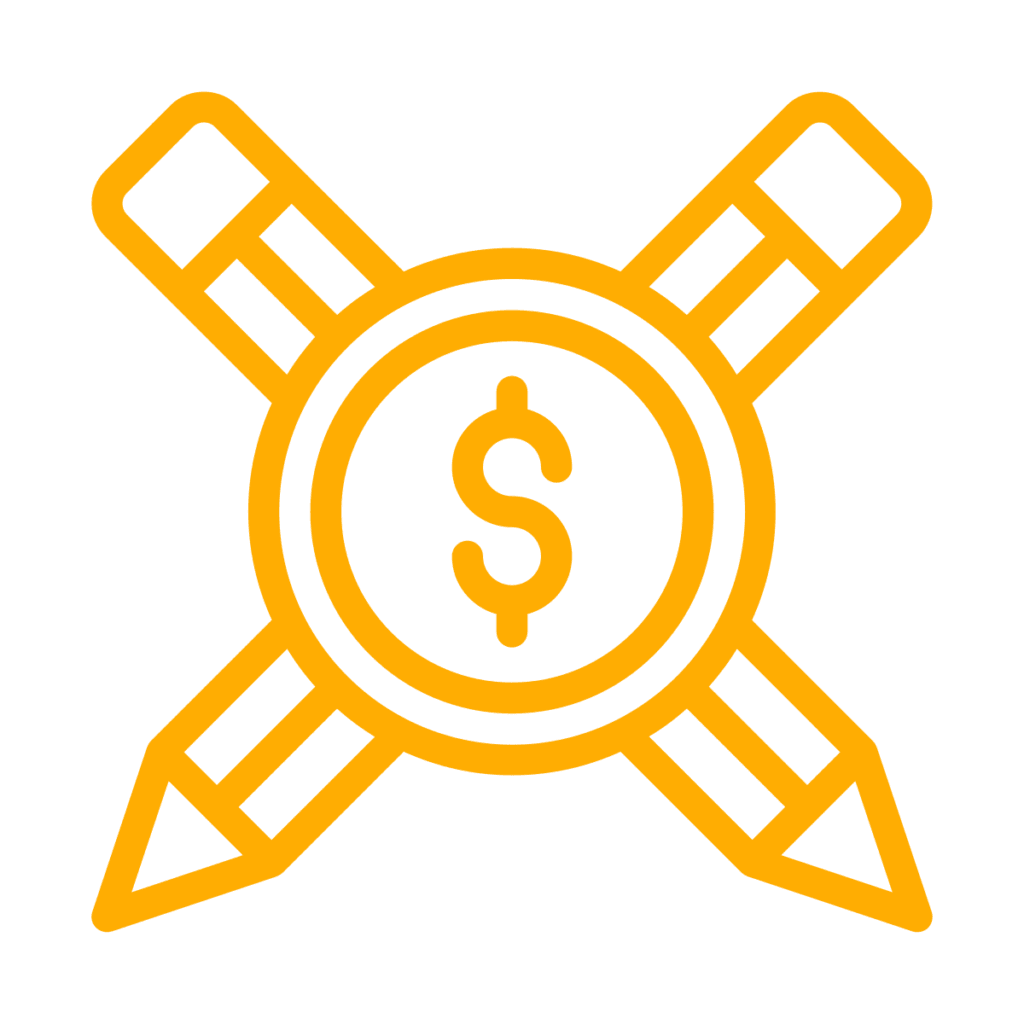 Dear Friend & Subscriber,
If you'd like to discover the fastest and easiest way to make money as a writer, then this page will show you how.
In fact, it's the exact step-by-step proven framework that allowed me to grow on from 0 to 17,886 followers in just 18 months, and making a 4-figure income from scratch in just 90 days.
Can You Relate?
👉 You're desperately looking to find a way to start writing online, build a following, and write articles people care about.
👉 You want to be recognized for your work and your ideas and want to stop being a "nobody."
👉 You want to grow an audience for free (without ads or shadow tactics.)
👉 You're tired of talking into an empty room, and looking for a way to finally get claps, engagements, and grow your follower-base.
👉 You're looking for a way to grow fast, and have at least 1 hour a day to dedicate to writing in your spare time part-time
If the answer is "yes" to any of the above,
read this page carefully.
Here's the story:
I couldn't believe my eyes.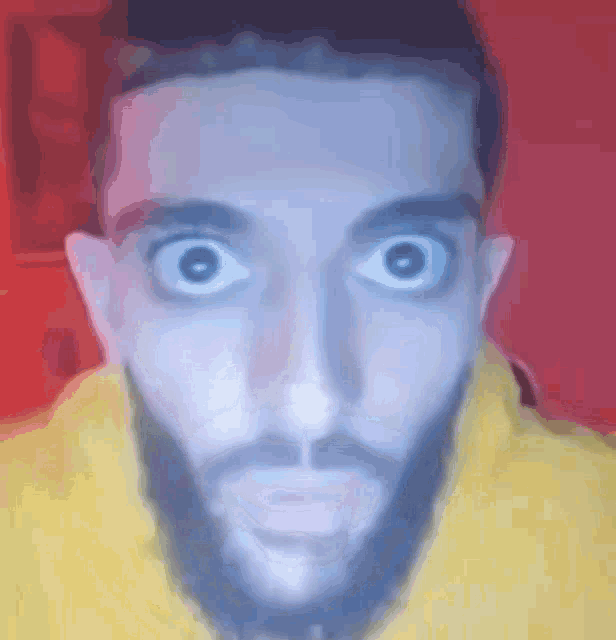 I've been making money with my content since 2014.
But I only launched my personal brand back in 2020. Nobody knew who I was, so I had to grow my audience from scratch.
I knew how painful organic growth could be, so I decided to give paid ads a try.
It was a disaster.
I spent $7,329 on Facebook Ads, with a return on investment that I prefer not say (you'll mock me.)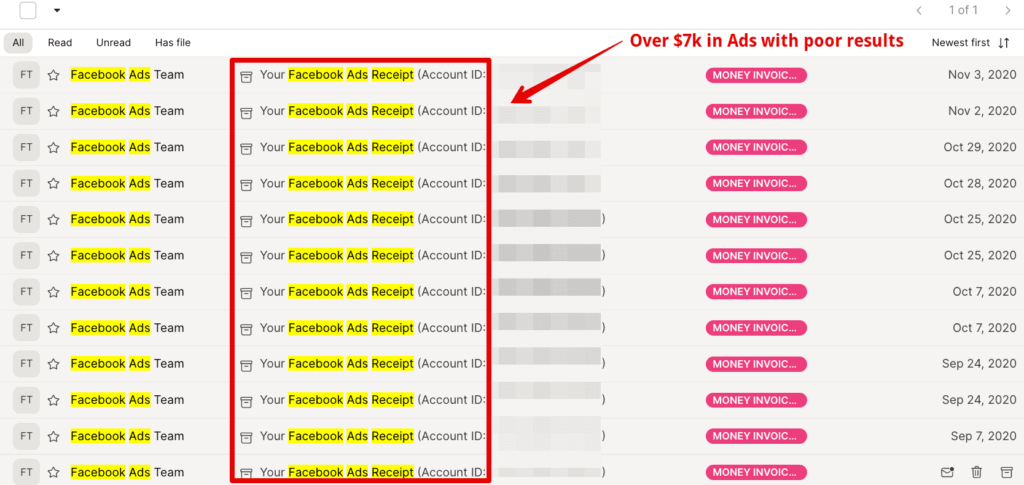 So I started trying to grow my YouTube channel by posting over 100 videos. But as an introvert, I quickly started to hate producing videos!
I also tried publishing on social media platforms like 𝕏 and LinkedIn.
The problem is that the only way to get traction on social is to be… well, social.
You need to interact a lot to get some traction.
Which means, it's not really about writing, but about interacting with others!
Translation: pure nightmare if you're an introvert like me.
After over 12 months putting a lot of effort into growing, I was still stuck.
So, I decided to try something new.
Is this the most underrated Platform For Writers in 2024?
I knew that there was a platform called Medium that doesn't require you to interact with others, and allows you to focus on writing…
So, I started off by transcribing my YouTube videos, polishing them, and turning them into Medium articles.
This simple yet powerful decision acted like putting gas on fire for my online visibility: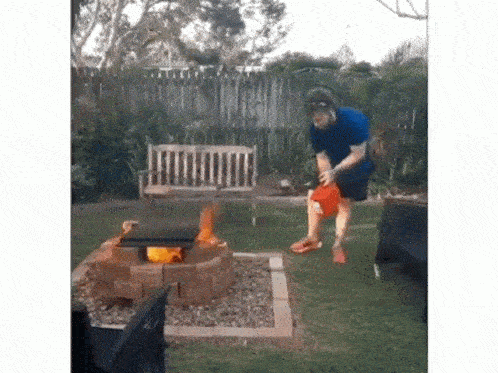 Here's What Happened Within ONLY 30 Days Of Doing That…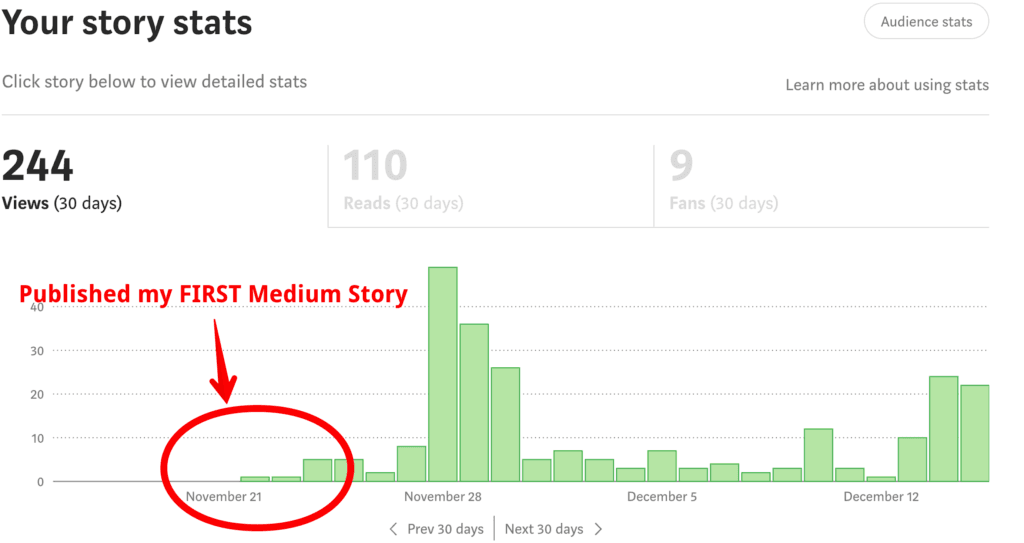 My stories started to get little traction: a few dozens of reads here and here.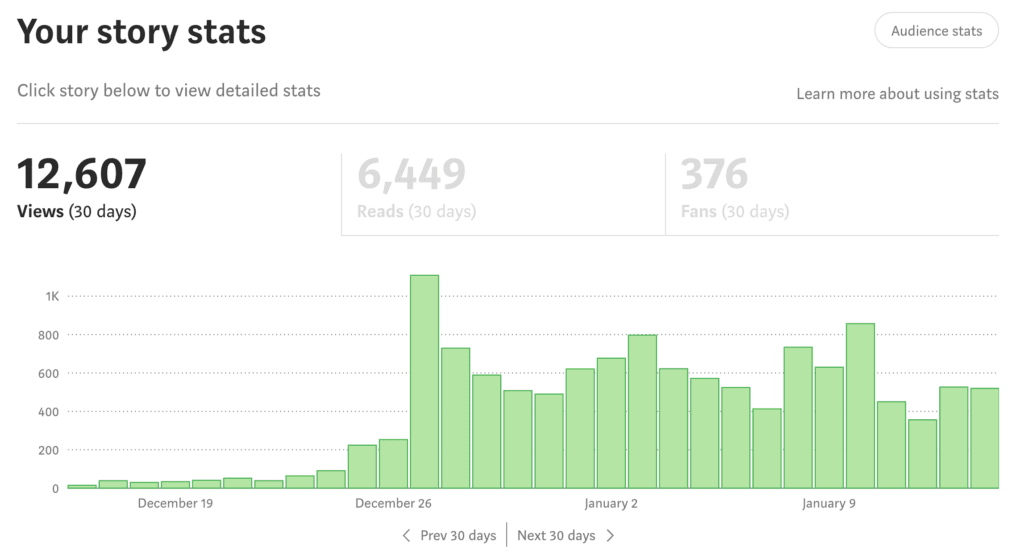 And it didn't end there.
More and more people started commenting and engaging with the stories I wrote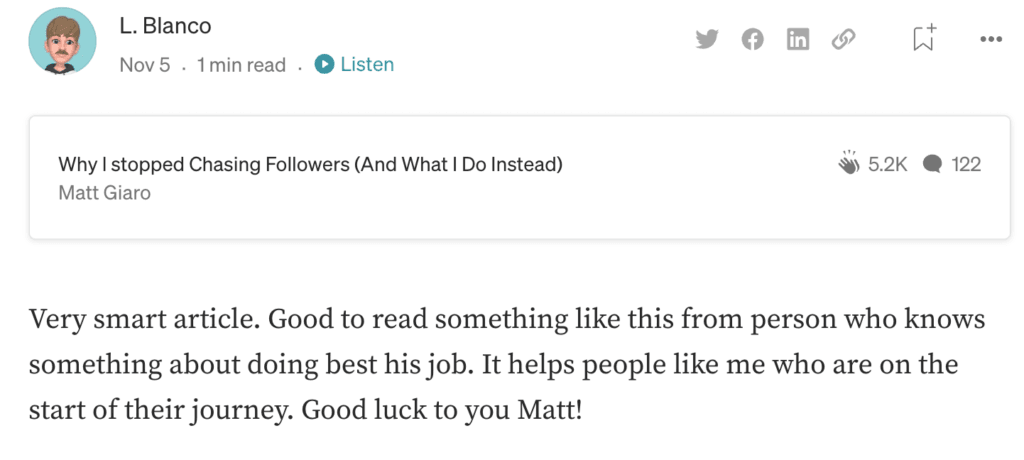 Even popular writers with 100k+ followers like Ayodeji Awosika started enjoying my stories: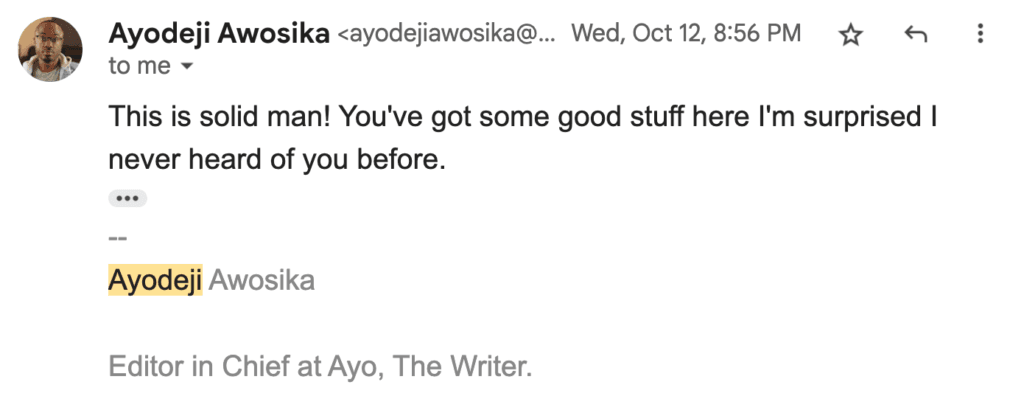 But this is NOT about me.
It's about what could happen to you, even if you're starting from scratch.
But I won't sugarcoat things.
Don't get fooled by this (almost NOT) overnight success, because this mighty online business rule is still valid:
Getting Visibility on Medium is DAMN Hard!
But that's not only on Medium… but anywhere on the Internet!
Here's why: The barrier of entry is so low… that everyone and their dog start writing.
I remember when I started creating content back in 2010 for my niche site.
Back in the day, you needed some kinda tech experience to create content.
But over the years, all these tech barriers vanished.
Today, you can create a Medium account in literally 2 clicks and start publishing right away…
It gets even worse:
The number of daily stories on Medium has DOUBLED in the last few years.
The last number I found stated that 47,000 stories are published on Medium. Every. Freakin'. Day.
This means that there are a DAMN LOT of writers you're competing against.
But within all this competition and apparently "bad" news, there's still some hope.
See: I joined Medium less than two years ago.
But I was able to grow there relatively quickly.
(It took me precisely 35 days to get my first 100 Medium followers. And I haven't looked back since.)
Truth is, you too can succeed on Medium.
Yes.
Even in this year (when everything seems crowded!)
Even if you're not a native English speaker.
Even if you're starting from scratch.
You only need the right tools and strategies… and a strong desire to get there. But the best part is…
Medium Is Willing to send you money For Your Writing (Even If You're A Beginner!)
Yes, you read that right.
There's something called the Medium Partner Program. It's a revenue sharing model.
Medium readers pay a $5/month subscription to read unlimited stories on Medium. Medium shares a fraction of this with the writers to keep the platform ad-free.
I make between $200-750 a month with Medium (yes, results might vary.)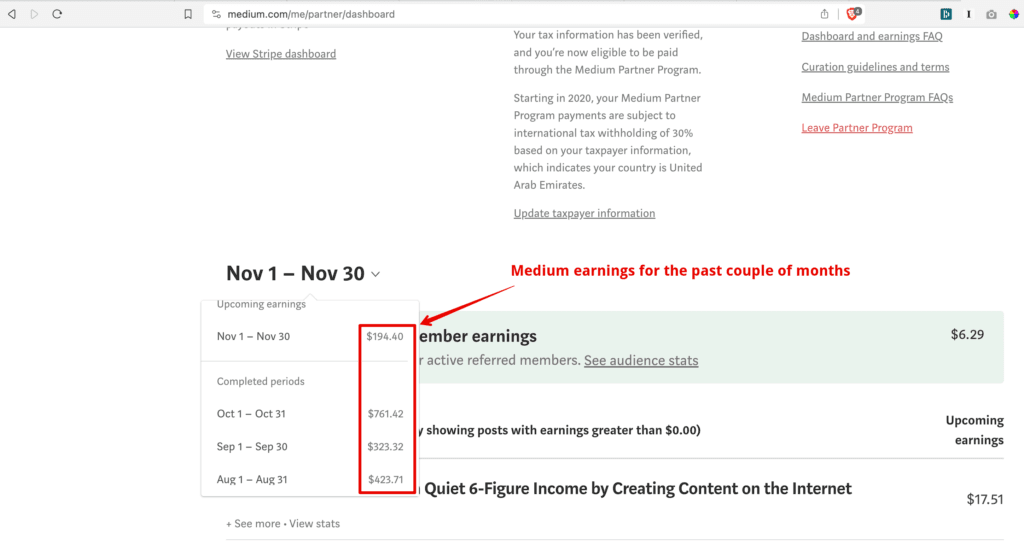 I consider this pocket money.
But what's more important than that… is that you can build your audience for FREE with your Medium readers! Because Medium allows you to insert links to your website, lead magnets, etc. in your stories and bio.
So if you know how to write good content…
You can start Writing, growing your audience, and get
paid

for it!
Now, you might be asking… how do you actually do that?
Here's the Simple 3-Step Formula on How to Write On Medium (And Get Paid!)
Growing on Medium is easy when you know how to leverage the VIP™ Growth Formula.

VIP™ is an acronym that stands for: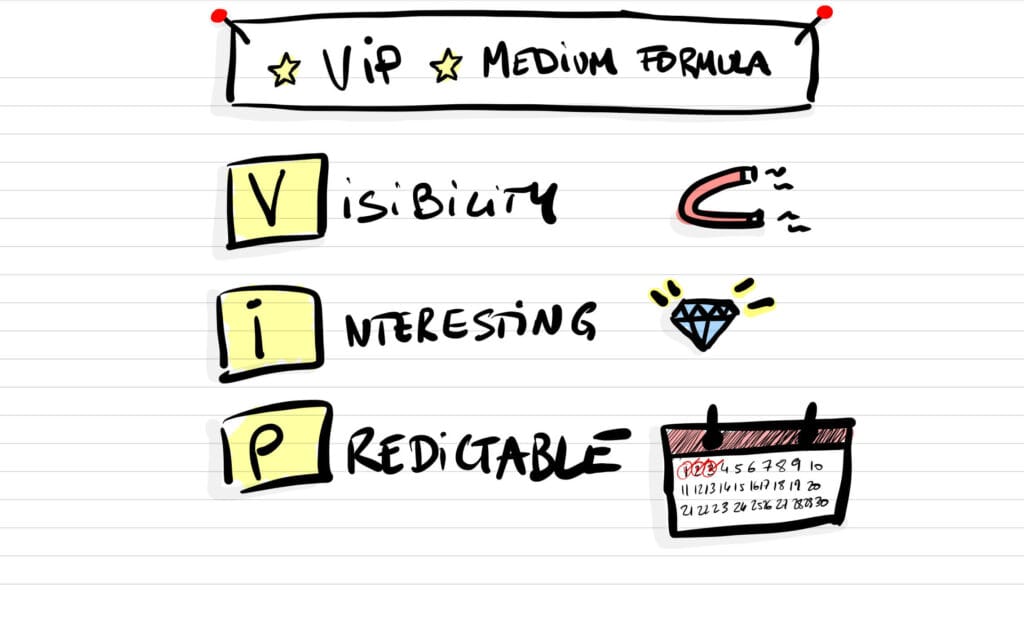 First, you need to be visible
With more than 47k new articles published every day, there's a lot of competition out there.
So you want to find a way to hack your visibility and get eyeballs on your content.
And once you get the eyeballs, comes part two.
Second, you need to be interesting
No one likes boring content.
And no one will pay attention if your writing is not interesting. That's the brutal truth.
There are just TOO MANY better alternatives than a boring writer.
Writing interesting content is the key to gathering more followers without you even asking them.
90% of this involves a psychological trick every successful writer applies (either consciously or unconsciously).
Third, you need a way to create content in a predictable way.

Don't ever think that you could get traction on Medium simply by publishing 1 or 2 articles.
Personally, it took me 30 articles to reach that point of growth. (For you, it could take more or less.)

But all this brings us to one conclusion:
You must be consistent and publish regularly—ideally, 3 times per week.
And to be consistent, you need a process!
This is the reason why I've created this new training called:
THE MEDIUM GROWTH FORMULA™
A Self-Paced Online Course To Show You Exactly How to Start Writing On Medium And Build Your Audience From Scratch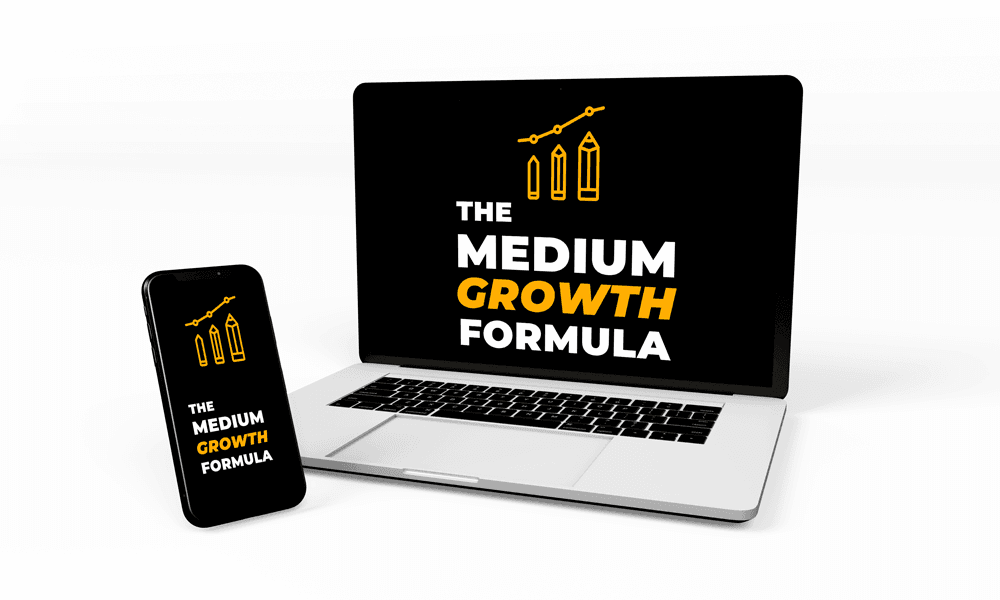 Here's some of what you'll learn inside the course:
👉 The step-by-step proven framework that allowed me to grow on Medium from 0 to 17,886 followers in just 18 months, build an email list of over 4,321 subscribers, and get recognized for my ideas.
👉 A simple trick to make people hit the follow button even without you needing to ask (this happens on a completely unconscious level and is as simple as effective)
👉 The (hands down) best way to start writing on Medium, even if you're a complete beginner and never written anything online and are completely new to blogging.
👉 The common traps you need to AVOID at ALL COSTS to not be an "average" Medium writer that gets ignored and write for crickets
👉How to become a "Top Writer" on Medium, get more exposure and more reads… as fast as humanly possible
👉 The difference between "okay" and "good" writing (and how you can improve your writing easily)
👉 Hands down the two most important parts of your stories that you need to master to get people drawn into your writing and get boosted on Medium
👉 The literally best way to edit your raw first drafts into publishable pieces of content on Medium
👉 My "content-matrix" to come up with 120 content ideas for your articles in just 10 minutes. (This should be enough to keep you writing for the next 6 months!)
👉 Why commenting other stories and asking for follow backs is useless and a waste of time (and what to do instead)
👉 The #1 secret that most newbie writers forget about when it comes to creating compelling content
👉 The quickest way to get more visibility on Medium (even when you're just starting out.)
👉 The easiest (and also fastest) way to outline your medium story for maximum engagement and success
👉 The single reason why you never want to writing your full article without a headline
👉 Why most writers are inefficient on Medium and how not to be one of them
👉 3 Words you need to immediately DELETE and BAN from every article you'll ever write
👉 A simple trick to improve effortlessly by every article
👉 A simple 3-stage process to crank out Medium articles fast, so that you can get more visibility and out-beat your competition (even if you're a complete beginner)
👉 And much more…
EVEN IF…
👉 You're just starting out (and don't have a Medium account yet)
👉 You're in a saturated niche
👉 You're not an English native-speaker
👉 You think that your writing is "mediocre"
THIS TRAINING
WILL PAY FOR ITSELF 10 TIMES
Let me ask you a simple question:
How much time, energy, and money did you already lose trying to get your first 1,000 Medium followers and build your audience online?

At the best, days, weeks, or even months?

Okay. And how much is your time actually worth?
$20, $50, $100 / an hour…

Probably WAY MORE than the price of this course…
Giving the fact that this course will help you save endless hours of frustration and give you back your mental clarity and sanity… You'll make the investment for this course back at LEAST 10 times…
By the end of this Training, YOU'LL:
✅ Know exactly how to get started writing on Medium, get your first 1,000 followers, and continue growing from there.
✅ Never run out of content ideas and will have enough ideas for the next 6 months to be consistent
✅ Know how to create compelling content and engage with your audience
✅ Stand out in a crowd of hundreds of thousands of writers
✅ Be able to monetize your writing using the Medium Partner Program
JOIN TODAY AND GET THESE BONUSES FOR FREE
Save an extra 1-3 hours for every article you'll write with each of these bonuses
🎁 BONUS 1: My 30-Minute Article Rocket-Fast Writing Process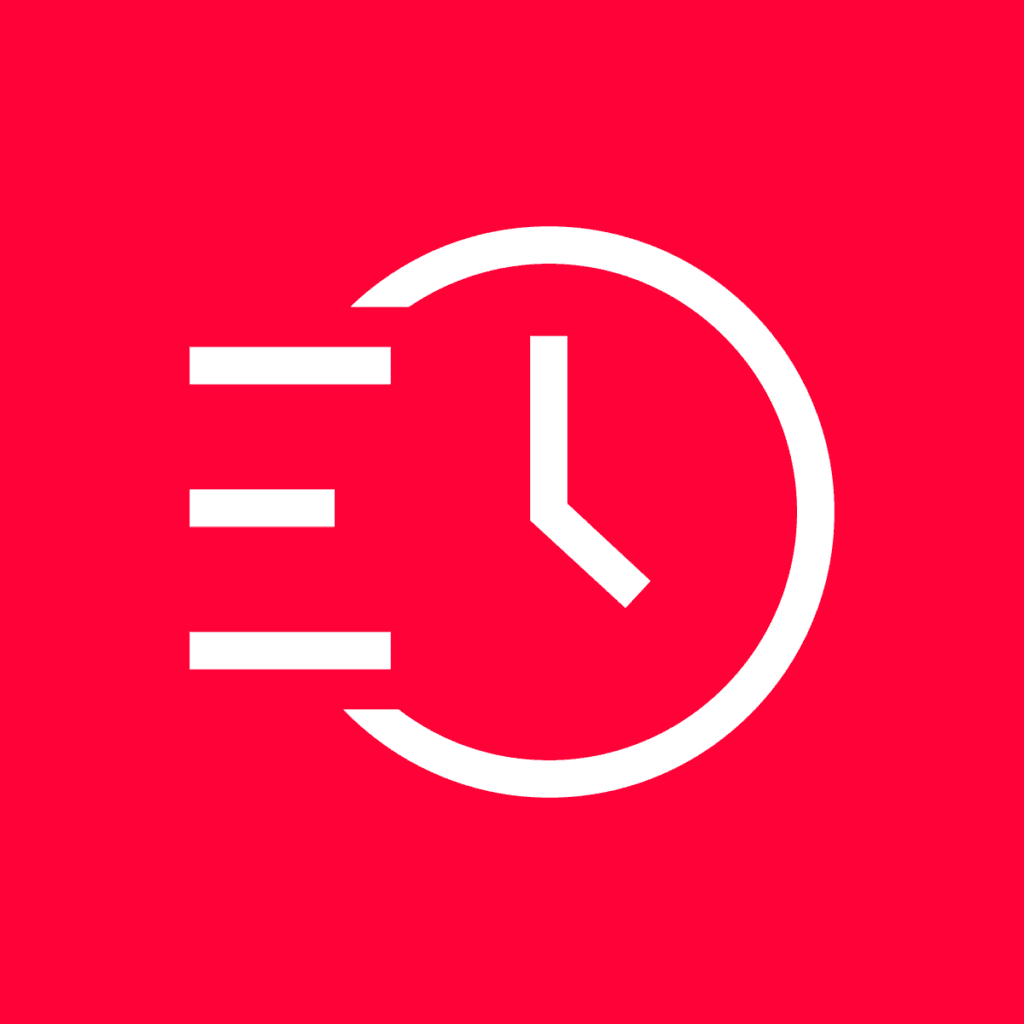 Who said that writing an article needs to take time?
After publishing 211 stories on Medium, I've fine-tuned my writing process in such a way that it only takes me 30 minutes to write an article (that even gets accepted in the LARGEST Medium publications!)
I'll hand you over the exact same process. You're allowed to ethically steal and replicate it to fuel your Medium growth.
🎁 BONUS 2: The Killer Headline Secret Swipe File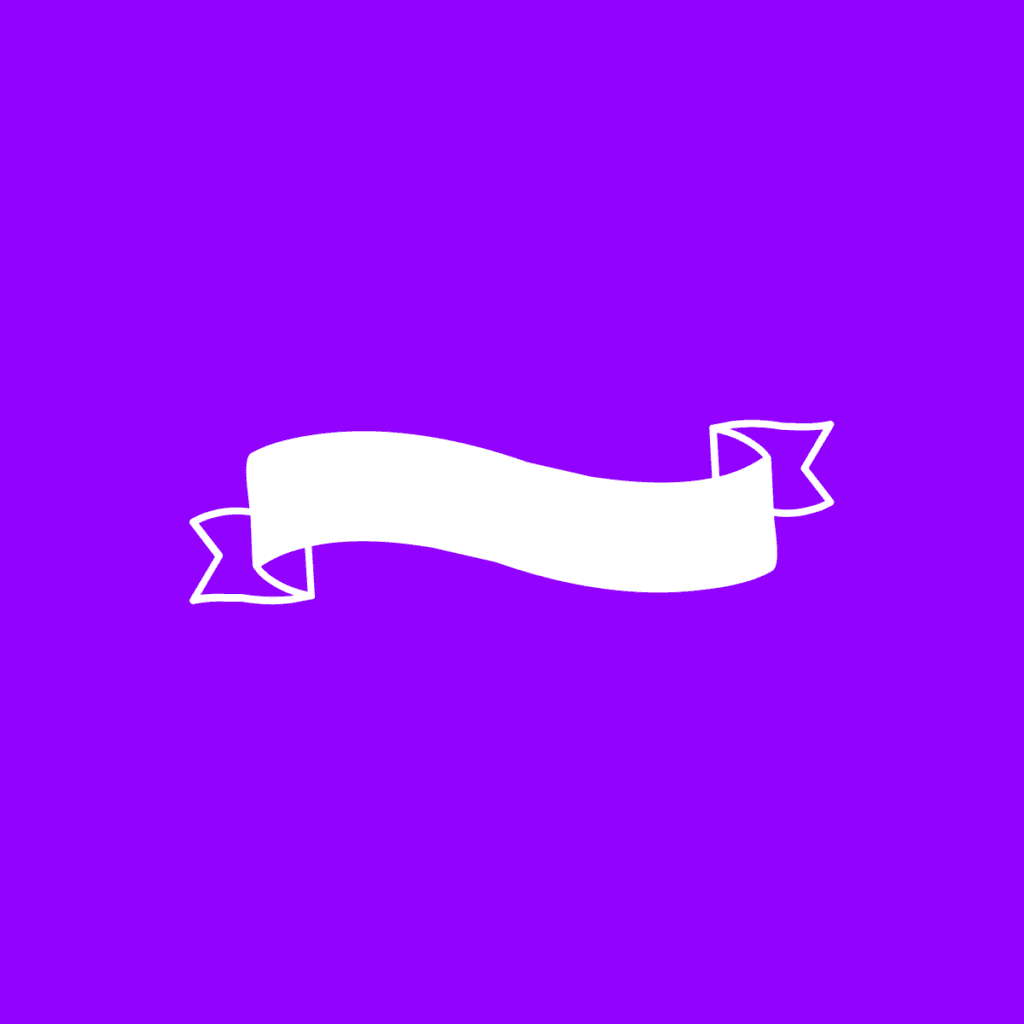 Getting more views becomes easier when you know how to craft great headlines.
This unique document is a compilation of the best headlines I've seen on the platforms so that you can model them.
This bonus will show you how to write better headlines (without being clickbaity).
🎁 BONUS 3: AI STORY BOOSTER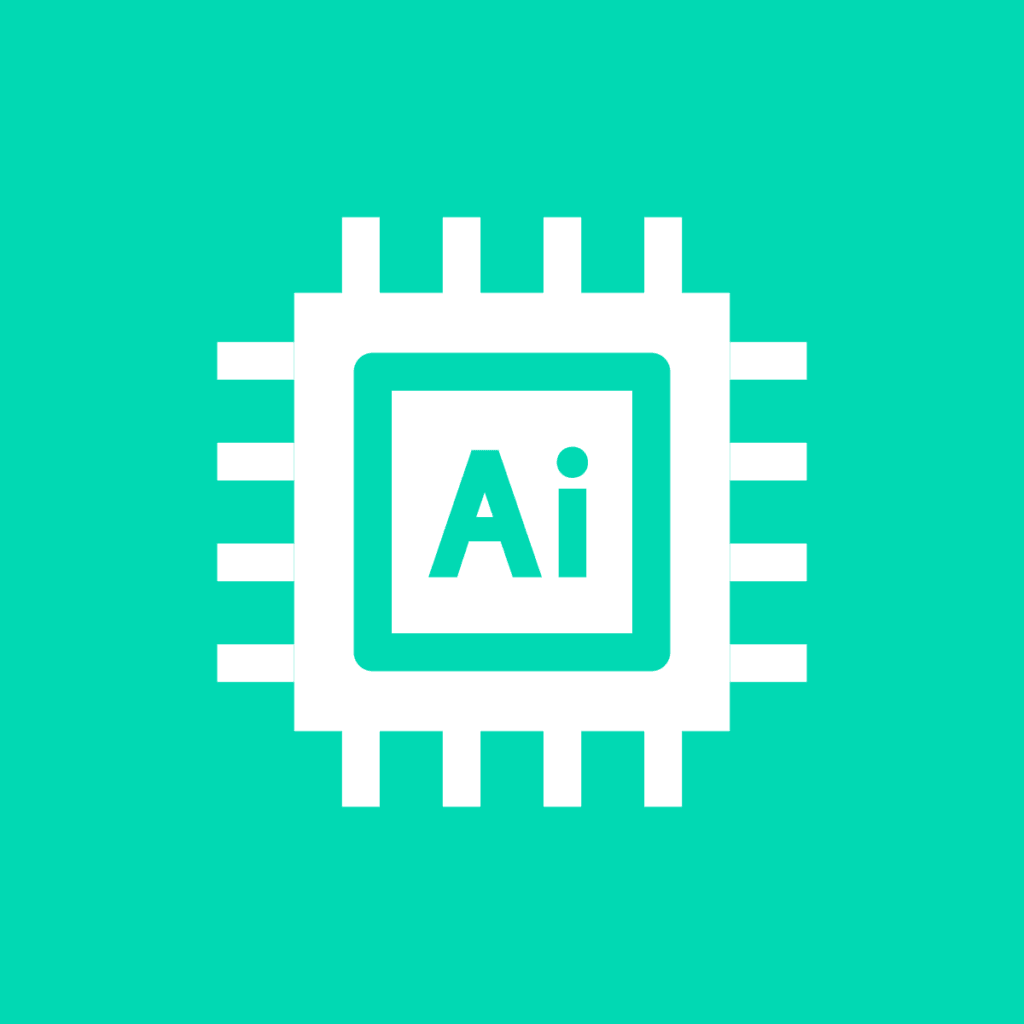 Learn how to leverage AI to:
generate story ideas
proofread your Medium stories & make them typo-free
improve your stories to reach more readers
come up with click-attracting headlines in just 3 minutes
This bonus includes copy-and-paste prompts I never shared publicly until today to get more views (and make more money) specifically on Medium! (Not generic garbage prompts)
🎁 BONUS 4: How To Build Your Daily Writing Habit In 10 Minutes (Or Less)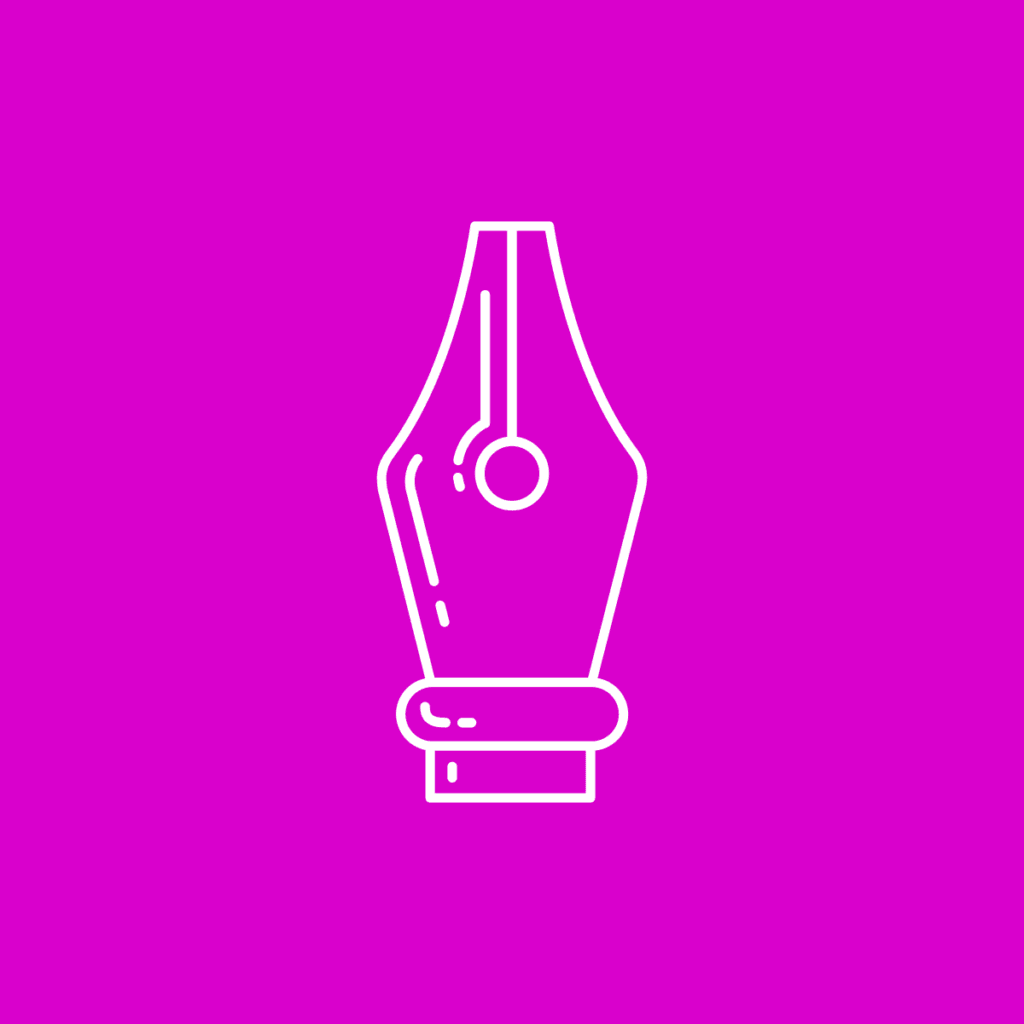 This audio program will show you how to start writing consistently, strengthen your daily writing muscle so that you can create more content easily, even on the "bad" days (and without the unnecessary need to rely on "motivation").
START WRITING, GROWING, AND MAKING MORE MONEY WITH MEDIUM
$200.00 DISCOUNT EXPIRES IN
PICK YOUR PLAN:
⚡️ PRO
$597
Instead of $797
INCLUDES:
🎓 Full Online Course
🔄 Lifetime Updates
📝 All the Bonuses
🤝 30 days Coaching with Matt to get personalized feedback. Includes:
2*30-minute calls over Zoom
Email support
INLCUDES:
🎓 Full Online Course
🔄 Lifetime Updates
📝 All the Bonuses:
– The 30-Minute Article Rocket-Fast Writing Process
– The Killer Headline Secret Swipe File
– AI Writing Assistant
– How To Build Your Daily Writing Routine in Just 10 Minutes Per Day
Or click here for 2 payments of $99 each
💎 DELUXE
$997
Instead of $1,797
INLCUDES:
Everything in the ⚡️ PRO plan
PLUS: 60 days coaching instead of 30.
Total of 3 * 30-minute calls over Zoom and 2 months Email support
🛡️📈 IRON-CLAD 100% GROWTH GUARANTEE
Get results or your money back.
(T&C apply to prevent fraud.)
🏅 100% MEDIUM GROWTH GUARANTEE
Apply this course for the next 6 months. Watch the videos as many times as you wish. Go through all the bonuses.
If you don't see growth in your Medium following and online writing journey, reach out, and I'll help you for free.
And if nothing works out, I'll refund your investment in full.
IF YOu're really serious…
There's simply NO WAY you can lose!
WHAT OTHERS SAY:
⭐⭐⭐⭐⭐ 4.8 / 5 (based on 121 students)
🤔 NOT SURE IF THIS COURSE IS FOR YOU?
Ask before you buy : matt[at]mattgiaro.com
You can expect an answer within 24 hours.
START WRITING, GROWING, AND MAKING MORE MONEY WITH MEDIUM
$200.00 DISCOUNT EXPIRES IN
PICK YOUR PLAN:
⚡️ PRO
$597
Instead of $797
INCLUDES:
🎓 Full Online Course
🔄 Lifetime Updates
📝 All the Bonuses
🤝 30 days Coaching with Matt to get personalized feedback. Includes:
2*30-minute calls over Zoom
Email support
INLCUDES:
🎓 Full Online Course
🔄 Lifetime Updates
📝 All the Bonuses:
– The 30-Minute Article Rocket-Fast Writing Process
– The Killer Headline Secret Swipe File
– AI Writing Assistant
– How To Build Your Daily Writing Routine in Just 10 Minutes Per Day
Or click here for 2 payments of $99 each
💎 DELUXE
$997
Instead of $1,797
INLCUDES:
Everything in the ⚡️ PRO plan
PLUS: 60 days coaching instead of 30.
Total of 3 * 30-minute calls over Zoom and 2 months Email support
🛡️📈 IRON-CLAD 100% GROWTH GUARANTEE
Get results or your money back.
(T&C apply to prevent fraud.)