Learn the secrets to…
CREATE ONLINE COURSES IN JUST 48 HOURS!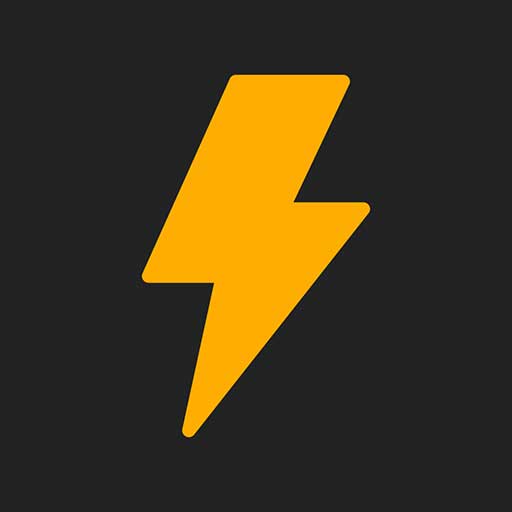 Dear Friend & Subscriber,
If you'd like to know how to create an online course that you can sell up to $200 (and sometimes, even more depending on your niche) in just 48 hours, then this page will show you how.
Can You Relate?
👉 You know that building an online course is one of the best ways to monetize your expertise but… can't get started
👉 You don't know what you should put in your course and what not?
👉 You don't want to spend weeks (or even month) in building your next online course
👉 You want a simple methodology that shows you exactly how to go from "course idea" to finished course, ready to sell
If the answer is "yes" to any of the above,
read this page carefully.
Online courses are a digital goldmine.
They allow you to pack your expertise in a format that can generate income for the YEARS to come.
They have a high perceived value, and can be delivered on autopilot.
Smart creators know how to leverage online courses and add 'em to their income stream.
But creating online can also be a huge waste of money, time, and effort.
Especially, when you try to mimic what other "course creator gurus" are doing.
They're filming their course with expansive gear, spend weeks on editing, and produce courses that are too long to consume.
Not only that… those courses also require a lot of marketing and persuasion skills to sell since they've eaten up so many resources.
The solution to this dilemma?
Start creating short 60-120 minutes short courses. (Exactly as I'm doing here.)
Those courses are shorter to create, don't break the bank, and ultimately…
HELP YOUR CLIENTS GET RESULTS AND COME BACK TO BUY MORE OF THEM!
And that's what you want, right?
When you master the skill of breakneck course creation you'll be able to increase your income, and build a portfolio of digital assets that you can sell at will!
This is exactly what you see me doing in my daily emails.
I can tie almost any type of content to my huge online course library… because I knew how to leverage this rare and unique skill.
And today, I'm willing to pass it on to you.
But on the flip side, when you don't know how to create online course fast:
❌ You miss out on a HUGE income stream
❌ You waste your time with low perceived solutions like "ebooks"
❌ You're sending your audience to your competitors who look more professional and business savvy than you
BOTTOM LINE:
Smart creators understand the value of knowing how to knock out quality online courses, fast!
HERE'S HOW TO CREATE ONLINE COURSES IN JUST 48 HOURS
You need a simple and elegant way to get people from where they are now and where they want to go.
I came up with a simple 8-step framework to show you how to get everything done in just… 48 hours.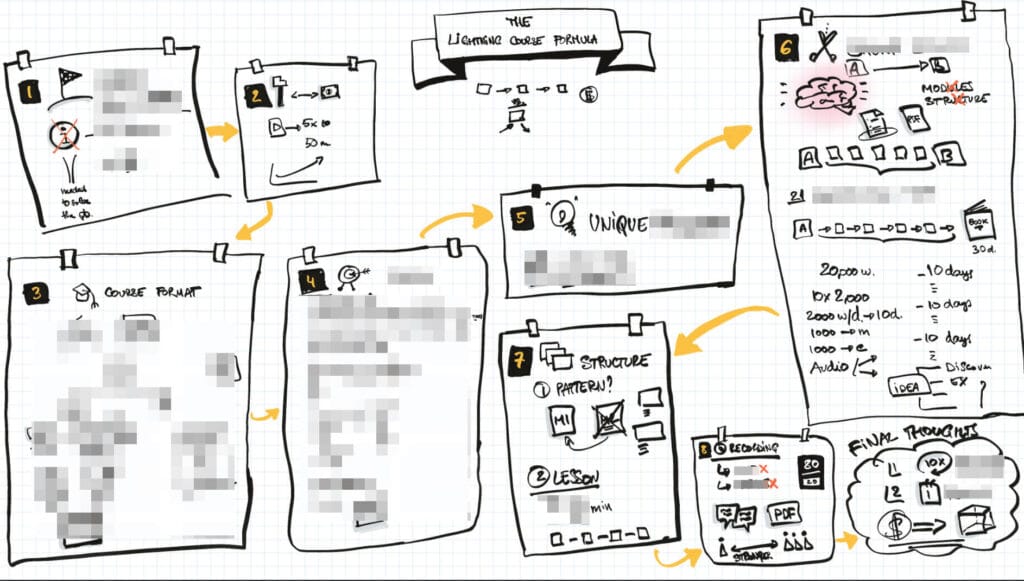 I'm sharing the details of every step inside my new course called…
the lightning course formula™
A Self-Paced Online Course That Shows You Exactly
The step-by-step process to create your online course in just 48 HOURS
Here's some of what you'll learn inside the course:
👉 The exact step-by-step process to craft your online course in just 48 hours (even if you've never created a course before)

👉 Why GREAT courses are SHORTER (and not LONGER!)

👉The psychology behind exactly what to say in your online course (and how to say it)
👉 Exactly how to structure your online course

👉How to avoid getting bogged down by complicated tech (and what to do instead)

👉The psychological trick I use to boost my course consumption (so that your customers can get results, and your next courses!)

👉The best duration of each lesson of your course
👉 The easiest and fastest ways to record your online courses
👉 My "editing-free" methodology to avoid wasting time editing your course

👉 Why 99% of creators should never film themselves when creating an online course (and what to do instead)

👉 And much more…
By the end of this Training:
✅ You'll know exactly how to create your online course… FAST!
✅ You can start promoting your freshly created course to your audience and cashing in.
✅ You'll can even start selling your course on complete autopilot!
EVEN IF…
👉 You don't have time (because you'll learn how to outline and record your course blazing fast)
👉 You don't know where to start (because I'll provide you with my exact step-by-step process)
👉 You've never created an online course before (because all you need to do is follow my process)
THIS TRAINING
WILL PAY FOR ITSELF 10 TIMES
Let me ask you a simple question:
How much time, energy, and money did you already lose trying to create your online course? At the best, a weeks, months or even years?

Okay. And how much is your time, and your mental health actually worth?
$20, $50, $100 / an hour… Probably WAY MORE than that lousy dollar-amount.
And how many sales did you miss simply because you left your subscribers to randomness?
Given the fact that this course will help you:
1. save endless hours of frustration,
2. give you back your mental clarity and sanity…
3. will assist you in creating your online course step by step to monetize your expertise
You'll make the investment for this course back at LEAST 10 times…
🏅 100% RESULTS – GUARANTEED! 🏅
I have total confidence that this course will help. But don't take my word for it – try it for yourself for one FULL YEAR. If after putting this course into practice you aren't able to create your online course FAST, then I'll work with you personally 1 on 1 to create it WITH YOU! No more excuses…
IF YOu're DEAD serious…
There's simply NO WAY you can lose!
JOIN THE LIGHTNING COURSE FORMULA™ NOW
And create your next course in just 48 hours!
ONE online course can generate HUNDREDS if not THOUSANDS of $ in the next upcoming months… Are you willing to only invest this stupid low amount on how to learn the skill?
One-Time Investment Of Only
$197
🔐 ✅ The checkout process is fast and secure
WHAT OTHERS SAY:
⭐⭐⭐⭐⭐ 4.8 / 5 (based on 121 students)
🤔 NOT SURE IF THIS COURSE IS FOR YOU?
Ask before you buy : matt[at]mattgiaro.com
You can expect an answer within 24 hours.