HOW TO GET BACK YOUR MENTAL SANITY, FOCUS AND…
MASTER INFORMATION LIKE A PRO!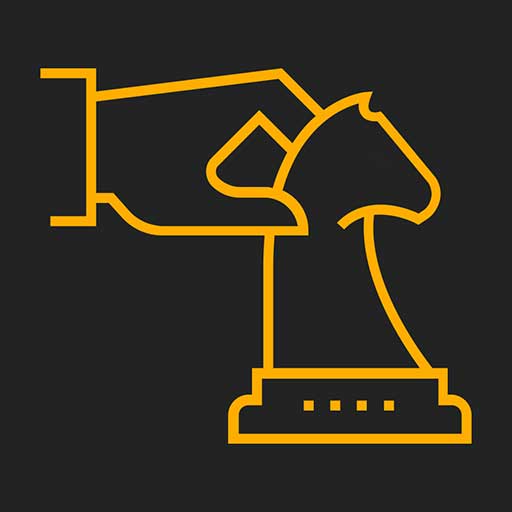 Dear Friend & Subscriber,
If you'd like to know how to get rid of information overload… then this page will show you how.
Can You Relate?
👉 You're on a constant treadmill to catch up with information
👉 You have the feeling that there are too many things to know
👉 You congest your notes with more and more useless information (that you barely put into practice).
👉 If you can't keep up with the breakneck information speed-rate our Digital Information Economy pours out…
👉 You're looking for a "turnkey" solution to get rid of this constant stress and anxiety in as fast as the next coming days…
If the answer is "yes" to any of the above,
read this page carefully.
Here's the story:
For years, my note-taking workflow looked like that:
Consume content
Saving interesting ideas in my notes
It was an easy 2-step process that I would start over again, multiple times per day.
This process allowed me to save thousands of notes.
In other words, I was world-class at filling up my notes with more and more information.
And the beginning, this was a great feeling. I started to gain more and more "knowledge".

But then, I started realizing that I wasn't re-engaging with my notes.
Why?
Because I was too busy searching for "new" ideas and "rinse and repeat" the process.
I was no better than a hamster in his wheel, constantly spinning for more, draining out my energy but standing still on my path to progress.
I realized that I had a BIGGER problem
than just note-taking!
Don't get me wrong: having the right note-taking system is important.
BUT… Your note-taking can be only as effective as the information you absorb.
As they say "Garbage in, Garbage out".
Quite frankly, taking better notes is only one of a much (much!) bigger issue:
Making sense of information overload.
Because yes, information is everywhere.
Everyone's competing for our attention.
Big tech companies invest millions to make us busier than ever, sucking out every ounce of attention they can get.
(Seems like the matrix has become a reality…)
Google estimates that by today there are:
300 exabytes of human-made information
In case you don't know, 300 exabytes is (300 followed by 18 zeros):
3 000 000 000 000 000 000
Which means that we freakin' humans pour out a LOT of information.
If you think of note-taking as a process at the beginning of the chain, what do you have?

Information Collection.
You could certainly create a great note-taking system, but here's the Archimedes lever of note-taking:
If you can absorb less information, then your note-taking will be less cluttered with too much info to proceed.
And thus, you'll have more TIME to revisit your notes….
Here's what ONE FREAKIN' MINUTE on the internet looks like…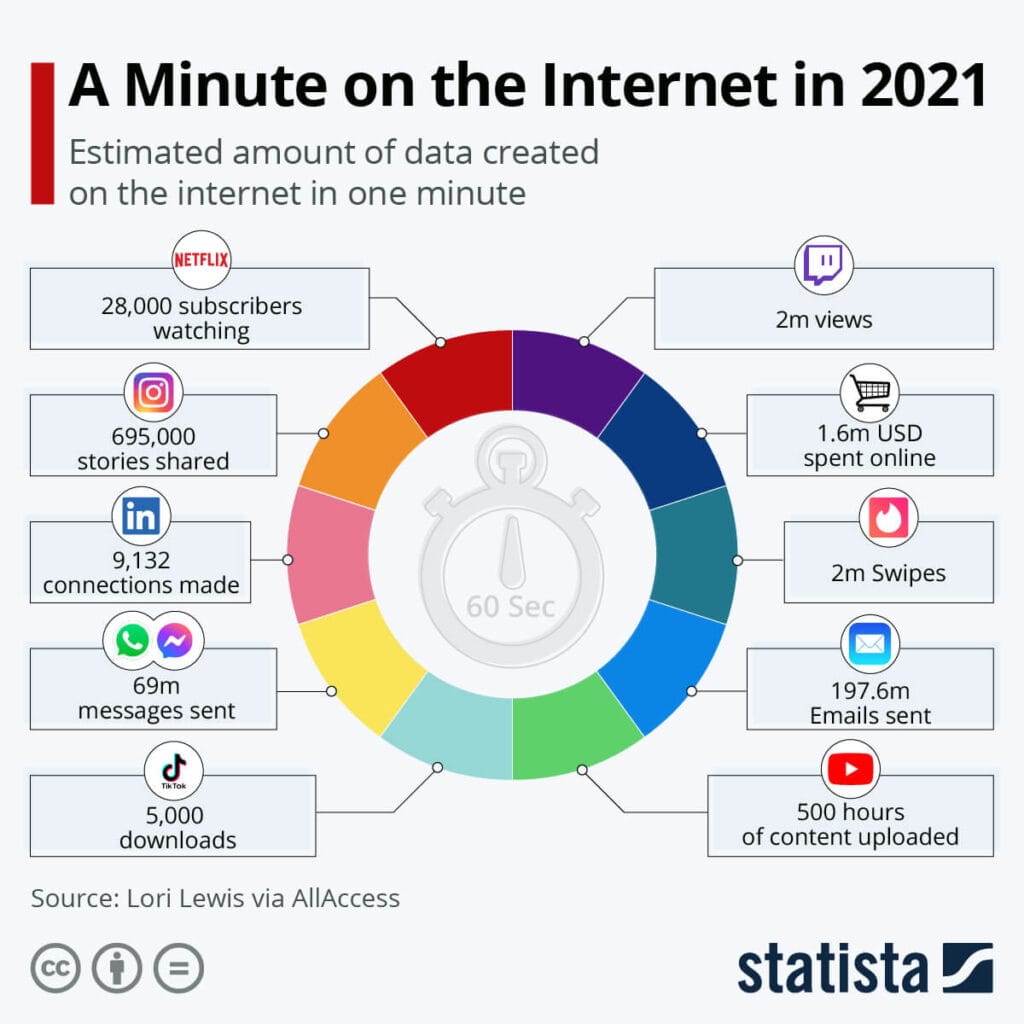 Infographic Source

If you don't have a well defined and clear process to manage your information…
You're playing a game that you can't win!
Here's a simple 2-step process to Eradicate information overload
It all starts with this simple fact:
Not all information is created equal!
You have information that truly nourishes and others that just give you a quick sugar spike and then make you starve for more just a few moments later…
👊 Step #1: Eliminate all the "useless" information flow

The more you're exposed to continuous flows of information, the less time you have. So the first step is to eradicate all the useless flow to free up more time. It's starting with a blank table.

With the time you just freed up you'll be able to….
👊 Step #2: Focus on the information that truly matters.
Because managing information overload is one of the biggest and growing challenges of our time….
I've created
INFORMATION MASTERY™
A Self-Paced Online Course To Get Rid of Information Overload
Here's some of what you'll learn inside the course:
👉 A Simple 5-Step Framework (Used By University Researchers) To Filter Through The Noise Of "Never-Ending" Information
👉 How to know what to write down and what not
👉 The 2 Foundational Building Blocks to Eradicate Information Overload at its source
👉 The ugly reason why I stopped buying 95% of "New York Times Bestsellers" (and why you should, too!)
👉 Why reading a book from cover to cover is in 90% of cases a pure waste of time and what to do instead. (Hint: It's NOT speed-reading)
👉 The radical (yet 100% effective) approach to reorganize your environment and your devices to go from "buzzy" to "calm" (This is a tough one)
👉 9 Non-Techy (but Savvy) Ways to Avoid Useless Time-Sucking Information Content On The Internet
👉 And Much More
By the end of this Training:
✅ You'll know exactly how to get rid of information overload
✅ You'll be able to think more clearly and learn better
✅ You'll be able to cut through the noise and only spend time and energy on what really matters.
✅ You'll get back your mental sanity and you'll enjoy life more as a result of less stress and less anxiety
EVEN IF…
👉 You feel completely overwhelmed today
👉 You think that you have to catch up on too much information
👉 You don't have a specific "information management process" yet
👉 You think that by consuming less, you'll be left behind or miss out on information.
THIS TRAINING
WON'T
COST

YOU ANYTHING!

Let me ask you a simple question:
How much time, energy and money did you already lose in trying to catch up with all the endless information out there?

At the best, a weeks, months or even years?

Okay. And how much is your time, and your mental health actually worth?
$20, $50, $100 / an hour… Probably WAY MORE than that lousy dollar-amount.

Giving the fact that this course will help you save endless hours of frustration, give you back your mental clarity and sanity… You'll make the investment for this course back at LEAST 10 times…
JOIN INFORMATION MASTERY
One-Time Payment of $150
🔐 ✅ The checkout process is fast and secure