If you're serious about creating content, i can show you…
HOW TO BUILD YOUR DAILY WRITING HABIT
In 10 Minutes (Or Less!)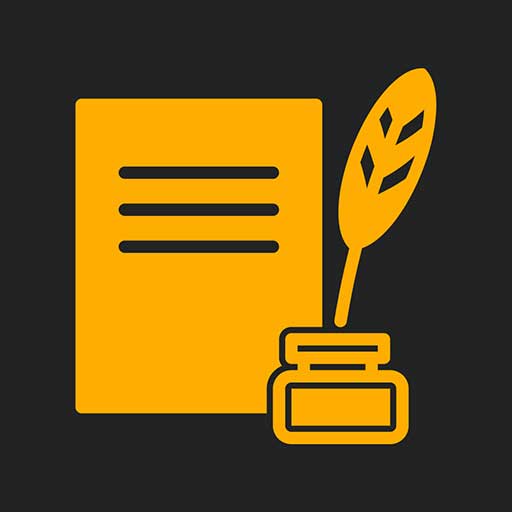 Dear Friend and Subscriber,
If you're looking for a way to start writing daily, strengthen your daily writing muscle, so that you can create more content, easily, even on the "bad" days (and without the junky need to rely on "motivation"), then this page can show you how.
There are two types of content creators…
Those who show up every day and those who don't.
Those who don't, always have a good excuse.
But do you know what separates the amateur from the pro?
Yep, it's precisely that: showing up Every. Freakin'. Day.
I see many people talking about being consistent.
But a few truly are.
Over the past years, I've created a daily writing habit that allowed me to write… a lot.
Writing is the backbone of everything I do.
And chances are, it may be yours, too.
Writing daily allows me:
Send you daily emails
Create new products (content + sales pages)
Publish Medium articles in the most popular publications like Better Marketing, the Startup, the Writing cooperative, etc.
Not saying this to brag. (In fact, I'm ashamed of how many years I've lost in not being consistent!)
If you're serious about creating content, you know that consistency is key.
And do you know one of the best ways NOT to be consistent?
It's by relying on motivation!
Why? Simple. Motivation is an emotion.
And guess what? "Emotion" contains the word "motion" (i.e.: It comes and goes!)
You can't rely on emotions if you rely on creating content for your business.
Did you ever go to a restaurant and the waiter told you:
"Sorry, the cook is not motivated today to prepare the meal you want to order?"
Nonsense.
I get it: motivation makes writing easier. But it's not a pre-requisite.
What you need is a process.
A process is a foolproof way to get started. It's putting yourself in the right conditions to start writing every day.
HERE'S WHAT YOU NEED TO DO…
If you want to be consistent, you only need one thing.

No, it ain't motivation. No, it ain't willpower.
It ain't any of that.
You see, I'm constantly looking for smart ways to make working easier.
Why?
Because when work is easier, it's more fun. I can do MORE, in LESS amount of time.
And I can use the time saved to spend more time thinking about the high-level stuff.
If you think about it, the hardest thing is getting started.
If you want to lose weight, the hardest thing is getting your shoes on and getting your arse out of the door to do some exercise.
But once you're doing your pushups, doing one more of them isn't a big deal.
I apply the same tactic to writing.
I start with a simple thing: the tap of a button…
This single action keeps me going.
Every day.
Once I write for a few minutes (using the exact techniques I'm going to show you), everything becomes easier.
It warms up my brain (and my fingers) and helps me write daily.
The content I write is then "recycled" into articles, emails, tweets, whatsoever.
You see, it's not that much about writing but crafting the RIGHT ENVIRONMENT.
In fact, it's 80% of the game.
This is why I created a short training to show you exactly the 3 simple steps to "hack" your writing environment.
Writing daily is hard… if you don't have a simple (and easy) process.
But on the flip side, just imagine…
What could your business look like if you could write easily every day?
Won't you think that this could set you apart from "wannabe creators" who just write once in a while?
Won't you think this would help you get more and better ideas?
Won't you think it would help get your name out there and get noticed?
Listen:
Everything you do as a creator involves writing.
You write emails, sales pages, emails, articles, social media updates…
Heck, even Youtube creators have to write their script, create sales pages, and send out emails…!
All this to say that if there's one thing you that can change the game is to be consistent in writing!
How to start becoming a consistent writer?
By developing a daily writing routine.
Guess what?
This is exactly what I will show you in my latest training.
Here's the deal:
If you have 30 minutes, I can show you how to get your daily writing routine started.
It's the same routine I use to get me in the "flow" state to start cranking out emails, articles, products,… you name it.
This training is short and simple.
On puprose!
I don't want to give you the opportunity to raise ANY excuse of ANY kind to NOT get started!
(I know that this will turn off a lot of "complicated shiny productivity wizardry seekers", and that's a good point. I only want people who are committed to taking action!)
I'm going to show you the simplest way to get started, how to be consistent even in "though" times, and exactly how get my daily writing routine kicked off with the push of a button.
Just imagine all you could FINALLY achieve if you could write every day?

By the end of this week or even this month…
How many pieces of content could YOU crank out?
What would it mean to YOUR business?
More engagement, more authority, more money…?
And most importantly, how much time and opportunities did you lose until now not being consistent with your writing?
Not writing daily is leaving money on the table, for sure.
But here's the good news: All this can come to an end… TODAY!
This short audio course will walk you behind my creative writing habit:
👉 How I set up the habit in 3 simple steps
👉 The pitfalls to avoid
👉 The exact tools I use (and why)
👉 A simple "trick" I use to "trigger" my writing habit by a push of a button
👉And much more…
You'll learn my tiny little secrets so that you can start writing daily without much efforts and most importantly… starting from TODAY!
UNLOCK YOUR ACCESS NOW:
$30
🔐 ✅ The checkout process is fast and secure
WHAT OTHERS SAY:
⭐⭐⭐⭐⭐ 4.8 / 5 (based on 121 students)
🤔 NOT SURE IF THIS COURSE IS FOR YOU?
Ask before you buy : matt[at]mattgiaro.com
You can expect an answer within 24 hours.