How to effectively capture, organize and retrieve information that matters
3-D NOTES™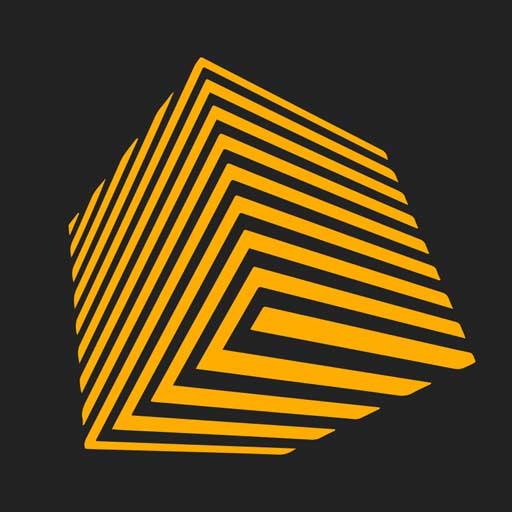 Dear Friend and Subscriber,
If you're currently struggling taking productive notes and would like to know how a proven way to effectively capture, organize and retrieve information that matters, then this page will show you how.
CAN YOU RELATE?
👉 Do you have a hard time RETRIEVING your notes? (You may even don't know what you captured in the past)
👉 You don't know HOW TO ORGANIZE your notes in the most effective way?
👉 Do You have a feeling of WASTED POTENTIAL and know deep in you that you could do something better with your notes?
👉 Are you overwhelmed with all the information that comes along your way and how to gather, save, and (most importantly) recall it?
If the answer is a BOLD "YES," then I can help.
But before going into details, let's talk about:
WHY SHOULD YOU TAKE NOTES IN THE FIRST PLACE?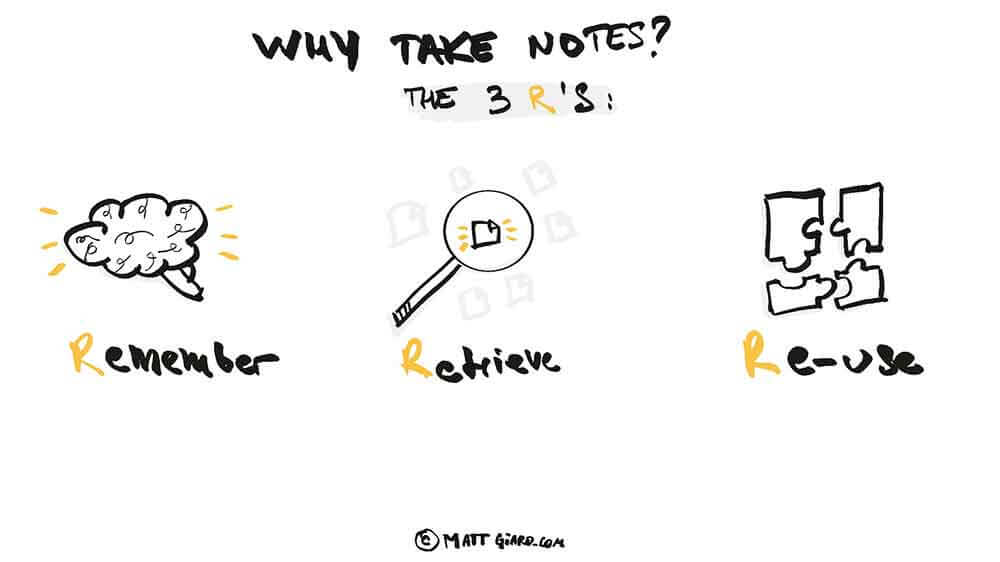 For 3 simple reasons:
1️⃣ REMEMBER EFFECTIVELY 🧠
👉Having a hard time to remember what you've read?
👉Or keeping track of everything that has been said in a meeting?
👉 Damn, or even just not forgetting to pick what you need from the grocery store…?
That's Normal.
Research (Miller, 1956) has proven decades ago that we can only remember +/- 7 things at a time. So, it's impossible to remember everything without taking notes.
2️⃣ RETRIEVE FASTER 🔎
👉 Ever had the feeling of having the information in your notes but not being able to retrieve it? How frustrating is that?

Your notes are meant to be retrieved. Else, they're just useless digital clutter.
3️⃣ RE-USE SMARTER 🧩
👉 You're probably taking note to action on them in the future, right?
May it be a business idea, a to-do item, or anything else… Your notes are here to be turned into something!
Re-using the notes you've gathered to make something out of them is the ultimate goal.
I call them the 3 DIMENSIONS "3-D"
of Effective Note-Taking.
Listen: Not all note-taking is created equal.
For over a decade, I've been taking notes "the dumb way". And chances are, you're taking them the dumb way, too. Bad (or no) structure, No clear end-goal in mind…
You may dump a lot of notes in your note-taking apps but without really benefiting from it… I know what you feel because I've been there, too!
Because my note-taking was just such a mess at one time, I even stopped taking notes and made a cross on valuable information!
This information is now gone forever because I can't remember it.
I've lost so much time and efforts until I finally found…
A RADICAL METHODOLOGY THAT ANYBODY WITH A TINY OUNCE OF SERIOUSNESS CAN APPLY!
And packed all the gems into a 2 hour online video course.
BY THE END OF THIS COURSE:
✅ You'll have a system that will allow you to finally take FULL ADVANTAGE of your notes and achieve the 3 R'S of effective note-taking:
Remember – Retrieve – Re-use
✅ You'll THINK BETTER and MORE CLEARLY because this system is going to relieve the floating anxiety in the back of your head.
✅ You'll have the PIEACE OF MIND that you can retrieve anything in less than 10 seconds.
✅ In just 2 HOURS from now you can have access to the complete framework and apply it to your notes.
This course is not theoretical stuff.
I'm using what I'm going to teach you day in, day out.
You're going to build a system that will last for you forever (if you want to!).
And we are going to keep it simple.
MASTER THE STAGES OF
EFFECTIVE NOTE-TAKING:

Effective note-taking comes down to 2 simple things: Knowing what and how to capture it.

👉How do you know that a piece of information is worth capturing?
👉What's the quickest and best way to capture it?
👉How can you be sure that you can retrieve this note later on, when you're going to need it?
Because here's the thing:
If you can't classify your notes the right way, you'll never be able to retrieve, neither remember nor take action upon them!
Once you've mastered these 2 simple steps, you'll be able to remember, retrieve and re-use almost anything…
And always? The devil is in the details.
This is why I've created this new course called…

This course will walk you through all the steps you need to know to set up your effective note-taking system to master the 3 Dimensions of effective note-taking:
Remember, Retrieve and Re-use.
✋ But before CONTINUING,
let me warn you:
Like most things in life, there is no "one-size-fits-all" solution. Everyone takes notes for different purposes. This is why 3-D NOTES™ will teach you a framework that you can follow to set up and fine-tune your note-taking system to your own specific needs (which is, in my biased –but accurate– opinion, the best way to do it).
So If you're only looking for "copy & pasting" someone else's note-taking system that will inevitably break once you're going to apply it, please DON'T BUY.
But on the flip side, if you understand the value of having an adaptive framework that will evolve with you over time and never feel "outdated," please go ahead.
Here's Some of What You'll Learn Inside the Course:
👉 HOW TO FIND, STORE, AND RETRIEVE INFORMATION EFFECTIVELY: May It Be an Idea, a Project, or Simply Remembering Your Car's VIN Number…
👉 FORGET COMPLICATED MAINTENANCE: How to Build Your Very Own Note-Taking System Without the Need of Spending Endless Hours Maintaining It
👉 The BEST WAY to Use Folders, Tags, and Links Efficiently
👉 The EASY RETRIEVAL METHODOLOGY™: How to Make Your Notes Searchable So That You Never Miss Out on Any Note Again
👉 The REASON WHY Folders Don't Work for Most People (And What to Do Instead)
👉 The ANTIDOTE to SCATTERED NOTES: Say Goodbye to Scattered Notes That Scatter Your Mind
👉 ONE vs. MULTIPLE APPS: The Definite Answer to When You Should Use ONE App and Use MULTIPLE Apps? (The Simple Rule of Thumb to Follow)
👉THE ART of SMART CAPTURING™: How to Capture Information That Matters Quickly
👉THE REASON WHY You Should Never Save Articles or Complete Excerpts Into Your Notes (And What to Do Instead)
👉How to Avoid Your Note-Taking Apps Get Congested Like A Public Toilet
👉How to Identify Which Information Matters & Needs to Be Captured?
👉SMART LISTENING™: How to Take Meeting Notes Effectively While Still Listening to the Panelists (And Being Able to Write Everything That Matters Down)
👉THE SECRET To Finally Make Sense of Multiple Streams of Information
👉A Simple Filter (You Can Apply in the Next Few Minutes) to Stop Writing Everything Down
👉How to Choose the Best Medium for Your Notes: How to Deal With Text-Notes, Images (Handwritten Notes), Audio-Notes, Etc. ? (+ A Radical Simple Solution on How to COMBINE THEM ALL!)
👉How To Pick The RIGHT NOTE-TAKING APP? The 7 Mandatory Criteria To Look For (Be sure to respect all 7 criteria, and you'll be fine – else get ready for a tough ride and costly never-ending "switching between note-taking apps" ride)
👉And Much More…
Your Notes Are Probably Already a Mess…
SO, COULD IT REALLY GO WORSE?
Probably Not…
Then What Do You Have to Lose to Give 3-D NOTES™ a Try?
The Answer: NOTHING!
And Here's The Proof:
🏅 100% RESULTS – GUARANTEED 🏅
This course will help you build your note-taking system. But don't take my word for it – try it for yourself for one FULL YEAR!

If after putting this course into practice you're still struggling with taking notes, then I'll work with you personally 1 on 1 to help you fix it!
IF YOU'RE DEAD-SERIOUS, THEN
There's simply NO WAY you can lose!
🤔 Any questions before joining the course?
Don't buy anything until you me hit me up at: [email protected]
(I reply usually within 24 hours, most of the time even less!)
SECURE YOUR ACCESS NOW AT THE LAUNCH PRICE:
REGULAR PRICE: $150.00
🚀 CURRENT LAUNCH PRICE:
One payment of $50
Use this coupon at checkout: ZPSLFHF5
✅ 🔒 The checkout process is fast and secure
Please don't procrastinate: I reserve the full rights to raise or change the price at any moment without prior notice.